Food & Beverage Manufacturing Careers Summit
March 15, 2018 | 9:30 a.m. - 2:00 p.m. | Bertolini Center, SRJC
REGISTER NOW
Last year, fifteen food and beverage manufacturers met with high school and college students to introduce them to the wide variety of career paths available in their industry. From production and bottling line design, engineering, and maintenance, to food chemistry, quality control, and product delivery, over 100 participating students learned how their skills and interests could lead to fulfilling jobs right here in Sonoma County.
Check out the video to hear what students have to say about the event and the opportunities they uncovered for themselves.
North Bay Business Journal and Press Democrat were on site to report on events, read the full article here.
Many Thanks to our 2018 Industry Partners!

Are you studying Science, Technology, Engineering, Manufacturing, Agriculture, Engine Maintenance/Mechanics, Culinary Arts, Welding, or Winemaking? Do you think it's fun to tinker, build things, experiment and test, fix machines, drive heavy equipment, find creative solutions to complex problems, and work with people who like to do the same? Are you interested in learning how your talents and interests align with high-skill, high-wage, high-demand careers in our local food & beverage manufacturing industry? Then this event is for you!
Join us to hear from employees about what it is like to work in the business, and what skills and training are necessary to be successful. Talk to college counselors to learn about specialized training and certificate programs that align with career opportunities. Meet hiring managers, get feedback on your resume, and apply for paid internships and jobs.
Job Tracker Reports
Growing demand for specialty foods and craft beverages is a driving factor in Sonoma County's rapidly expanding Food and Beverage Manufacturing Industry. The industry is one of the fastest growing sectors in the North Bay, having added more than 2,000 jobs since 2013, and job growth is projected to accelerate rapidly through 2020. Sonoma County's world renown as a high quality producer of specialty foods and wine further bolsters the industry's viability and long term strength in our community.
The following reports are developed by the Sonoma County Economic Development Board (EDB) to provide a regional overview of statistical data by occupation, including wage ranges, hard and soft skills requirements, and workforce demographics.
Industry Participants
Meet company representatives and hiring managers one-on-one. Build relationships with local industry leaders. Learn how your interests, skills, and training align with high-wage, high-demand career opportunities in Sonoma County.
Cowgirl Creamery
Cowgirl Creamery was started by two longtime friends in Point Reyes. More than two decades, dozens of awards, and more than two thousand tons of cheese later, their products are offered in over 500 locations across the nation, from independent cheese shops and farmers markets to the shelves of Whole Foods Markets. For information on their culture and current job openings, click the logo below!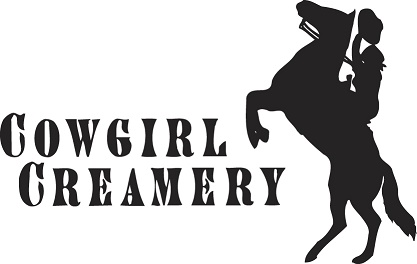 Jackson Family Wines
One of the largest family-owned wine companies around, Jackson Family Wineries places family, community, and sustainability at the heart of their business operations. Launched in 1983 with the debut of its double platinum award winning Vintner's Reserve Chardonnay, today Jackson Family Wineries is a global force in the wine industry with a portfolio of brands that spans five continents. For more on their values, employee stories, and career opportunities, click the logo below.

Redwood Hill Farm
Founded in 1968 as a small, family farm on the Sonoma Coast, Redwood Hill Farm & Creamery's mission is to make the best tasting, least processed goat milk yogurt, kefir and artisan goat cheese. Its deep commitment to support the well-being of their employees, their animals, community organizations, and local dairy farmers starts at the top with founder Jennifer Bice, who today leads operations at the Farm. For more information, click the logo below.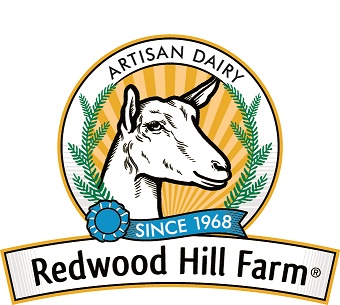 Traditional Medicinals
Traditional Medicinals was founded in 1974 by renown herbalist, Rosemary Gladstar and her partner Drake Sadler, a community activist and environmentalist. The company is passionate about bringing centuries-old plant wisdom to high quality tea manufacturing in order to promote health and wellness for people and the planet. They manufacture over 50 wellness and herbal beverages at their solar-powered Sebastopol plant. For more information, click the logo below!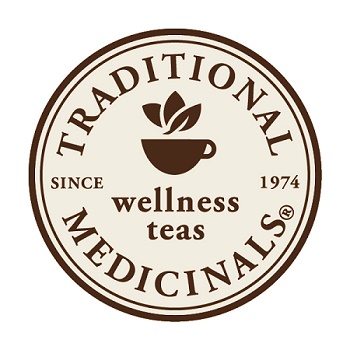 Manzana Products
For over 90 years, Manzana Products Co., Inc. has been crafting premium apple products, in the rolling hills of Sebastopol, CA. Manzana places a high value on taking care of the environment and their employees.  They strongly believe that the quality of their products and reputation is a reflection of this dedication. Manzana specializes in producing high quality organic and natural products; Apple Juice, Applesauce and Apple Cider Vinegar for Private Label Customers and under its own North Coast brand.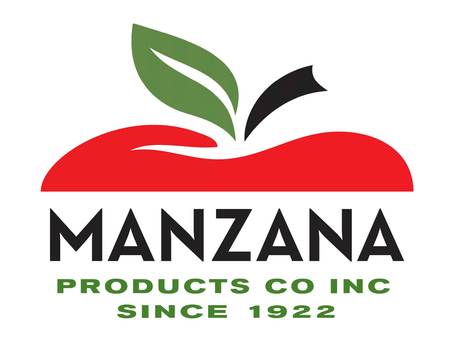 Explore Careers
Meet some of the folks who work for our industry partners. Hear directly from them about what it's like to work in the food & beverage manufacturing industry.
E&J Gallo Wines
Josh Little
Team Leader 2
Josh started working for the wine industry as an intern in the vineyard and he hasn't looked back. His internship experience helped him better understand how his skills and interests aligned with career opportunities in the industry, and what he needed to do to pursue the type of jobs he wanted to do.
Petaluma Poultry
Andrea Soriano
Materials Manager
Andrea, a graduate of Elsie Allen High School, began working for Petaluma Poultry as a Quality Yield Technician in the production plant. She learned that by showing interest in other parts of the business and by being ready and able to learn new things she could quickly advance her career.
Jackson Family Wines
Ramiro Garcia
Cellar Master
Ramiro started his career in the wine industry as a skilled cellar worker. His knowledge of the complex equipment, commitment to Jackson Family Wines, and interest in the industry propelled him to Cellar Master.
Whole Foods Market
Nezar Jabbar
Associate Store Team Leader
Nezar began his career working in the restaurant industry, then joined the Whole Foods team by starting in the Prepared Foods department. Today he inspires and motivates team members to be their best and to deliver on Whole Foods Market's mission to support healthy people and communities.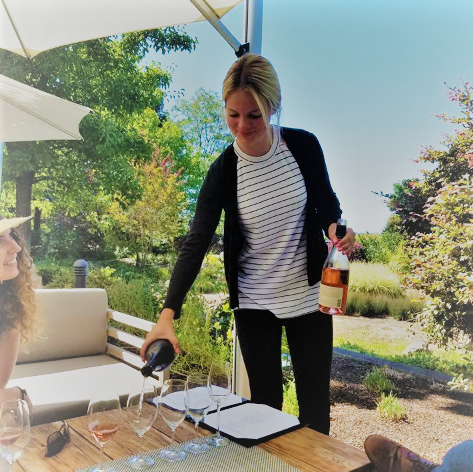 Tasting Room Representative, J Vineyard & Winery
Employee Name: Taylor O.
Job Title: Tasting Room Representative
Department: Hospitality
Company: E & J Gallo/ J Vineyards & Winery
Typical Salary Range: Entry level positions in the tasting room generally start at $13/hour and increase with experience and training
Please describe a typical day at work.
I come into work at 10am Friday through Sunday (start time is 10:30 the rest of the week) to set up each venue. This includes stocking glassware, the wine refrigerators and merchandise, preparing ice buckets for chilled wines, gathering wines anticipated for use throughout the day, making sure each menu is complete and clean for guests navigate, and pre-setting tables for the reservations. Friday through Sunday we conclude set-up at 10:30AM.
We then participate in a morning meeting with the entire team lead by the Tasting Room Supervisor and Manager. During this time we go over the reservations for the day, are updated on current information and given daily goals.  I then go into my assigned venue where I pour wine for guests while educating them on our products as well as the history of the winery. I am available to answer any questions they may have and provide them with information about purchases, shipments, our email list, and the wine club.
If I am in a venue with a food and wine pairing, it is my responsibility to talk through each pairing providing background information on the chef's inspiration along with what the guest should expect to get out of each pairing and why. At the end of my shift I collaborate with the rest of my team to break down each venue from the day's activity. Once everything is put back into its designated location and all glassware and dishes have been washed and put away, I clock out for the day.
Why did you choose this career path?
I grew up in Sonoma County with friends and family in the wine industry which helped develop a passion for wine early in my life.
How did you start out?
I went to Sonoma State and studied Wine Business and Marketing. Throughout my time in school I held various internships: at a winery, in marketing, and in the vineyards during harvest.
What do you love about your job?
I love the experience I am getting, the connections I am making, and the people I have met during my time at J Winery.
What skills, training, and certifications do you need to have to be successful?
In order to be successful in the wine industry it is helpful to have experience in different areas within the wine world, such as the vineyards, winemaking, sales, marketing, etc. Acquiring the CSW (Certified Specialist of Wine), SOMM and/or WSET certificates will set people apart in the industry. Having people skills that allow someone to build and maintain relationships is important for someone looking to interact with others regularly, especially in a hospitality role.
What advice would you give to someone considering this career?
My advice would be to give your best every day and be open to new experiences and opportunities. Be willing to work hard no matter what task you are given and always work to achieve your goals. Never go into a job thinking you are above it because there will always be something to learn or someone to learn from.
Operations Team Lead, E&J Gallo Winery
Name: Ronny D.
Job Title: Operations Team Lead
Department: Operations
Company: E&J Gallo Winery
Typical Salary Range: Generally starting around $60,000 and increasing with training and experience
Please describe a typical day at work.
A typical day at the Winery consists of first getting in early and checking in with the cellar crews. The main focus is to help prioritize the work load for them, including crew member allocation. After that, it's a lap around the facility to ensure there are no surprises. Then it's into the office for some payroll work, invoice paying, and to catch up on emails. I usually like to take an hour or 2 throughout the day to work on special projects, if my calendar allows me the time. Usually we will get a handful of work orders to bring out to the cellar each day, which we go over in detail with the crew leads, to ensure there is no confusion.
You can pretty much bank on having at least 2-3 meetings per day, if not more. There is a lot of cross functional meetings as Operations is the customer service hub of the Winery. I like to use time each day to go over safety performance/issues with our crew members, as well as conduct effective safety conversations (ESC). All remaining time is filled with training, meetings, and re-prioritizing work as needed.
Why did you choose this career path?
I have always enjoyed seeing the journey of things from start to finish. And I always loved being a leader, whether it was within my group of friends or on my sports teams. Being born and raised in Sonoma County, I grew up seeing the rapid growth of our area in the wine industry, which made this career path an easy choice. And I'm thankful every day!
How did you start out?
I started out as a seasonal wine tech in the cellar and worked my way up through the ranks.
What do you love about your job?
I love the leadership we have at the Winery; we are given the freedom to try off-the-wall innovative ideas and are entrusted to make the right decisions without being micro managed. It encourages you to fail a little so you can learn from those mistakes and become a stronger leader yourself.
What skills, training, and certifications do you need to have to be successful?
Some skills you need are: Hard worker, not afraid to get dirty, ability to adapt to situations, problem solving, punctual, leadership skills, the 4 E's (engage, enlist, envision, execute).
Some things that aren't needed but do help are: a college degree, bilingual, and any wine related training or certifications are a bonus.
What advice would you give to someone considering this career?
Many professionals want their work to impact people in a positive way. As a Team Lead in Winery Operations, you'll constantly analyze existing operations to find improvement opportunities. You'll also play a significant role in sourcing new equipment, processes, and people.
Team Leads at Gallo can pursue varied careers, so don't hesitate to explore your options. Whether you feel more at home behind a desk as an Analyst, in the vineyards as a Ranch Lead, giving tours with Hospitality, or joining the Winemaking Team, you can use your Team Lead skills effectively.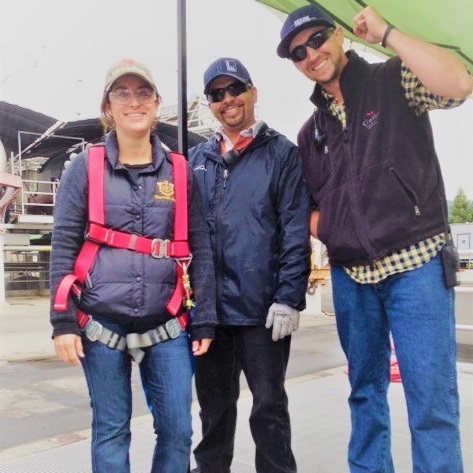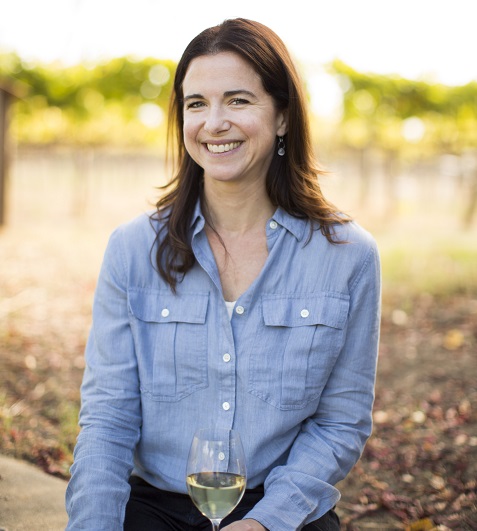 Winemaker, J Vineyard & Winery
Employee Name: Nicole H.
Job Title: Winemaker
Department: J Vineyards & Winery
Company: E & J Gallo/ J Vineyards & Winery
Typical Salary Range: Generally starting around $60,000, depending on training and experience
Please describe a typical day at work.
Each work day is very different; that's what makes my job as a winemaker so enjoyable. Work activities are driven by the season. For example, during harvest, I start my day in the vineyards tasting grapes for readiness for the pick. Late morning, I'll drive to the winery to check in on fruit that has already arrived. I'll then plan and coordinate with the winery Operations team, and finish the day tasting fermenter lots out of tank and writing up work orders for upcoming cellar activities. During the "off season", I taste wine lots with my team most days, put blends together in the lab, plan and coordinate cellar work, work on special projects, and interface with our sales, marketing, research, and vineyard teams regularly.
Why did you choose this career path?
I chose this career path because of how dynamic my responsibilities are. Winemaking allows me to work in the areas of chemistry, operations, vineyard management, finance, marketing, sales, and research (just to name a few) on a regular basis.
How did you start out?
I worked in restaurants while in high school and college, and developed a curiosity about wine and an appreciation for its interaction with food. I chose to attend UC Davis, which has a world class Viticulture and Enology degree program. Upon graduating from UC Davis, I completed a seasonal cellar internship at a small high end Pinot Noir producer in Carneros, and it was a wonderful experience. However, I wasn't sure what I wanted to do next career-wise, but I knew that I wanted to continue to work in the wine industry. I decided to try my hand at wine sales, and signed on with Gallo Sales Company, working out of their Bay Area distributor. From there, I was promoted to another sales position working directly for Gallo Winery, selling the portfolio to hotels, restaurants, and fine wine shops.
After two years of sales, I was ready to jump back into winemaking. To get my feet wet again, I worked in Western Australia for a harvest, and then came back to work in winemaking for Gallo's Livingston Winery, the largest winery site in the world. At the end of my tenure there, I was overseeing the winemaking of all of the Chardonnay made at the winery. I had spent six years in Livingston and was ready for a new challenge, so I moved to Healdsburg and started working at Gallo's Sonoma Winery. A few years later, an opportunity came up to oversee the laboratories and quality systems across all of Gallo's coastal wineries, and so I took it on and became a Quality Manager. This was a great experience that gave me the opportunity to manage a large team across many different sites, and allowed me to gain new skill sets with respect to labs and Quality. In 2015, shortly after Gallo acquired J Vineyards and Winery, the opportunity arose to join J as Winemaker. This was my dream job, and I took it on without hesitation! It's been an incredible learning experience, and I feel very fortunate that all of my past experiences were able to lead me to where I work today.
What do you love about your job?
Each day and each season is different, so there is no chance for boredom. I love being outside in nature, and I'm able to do that regularly while visiting vineyards. The whole winemaking process involves constant problem solving, and that keeps me feeling energized and engaged. Also, there are some great perks that include consuming great food and wines, as well as interacting with others in a great industry.
What skills, training, and certifications do you need to have to be successful?
A formal education in winemaking is very helpful, but not required. I work with other winemakers with degrees in Chemistry, Biology, and Engineering to name a few. Many of my colleagues who did not receive a formal degree in winemaking have completed winemaking certification courses through accredited universities. Training and experience is essential to success in winemaking. Every winemaker should work in the cellar at some point in their career, and ideally in the vineyards and laboratory as well. These experiences and training provide a foundation upon which a winemaker will operate on for the remainder of his/her career.
What advice would you give to someone considering this career?
Be curious, and ask questions, set up trial work to understand how things work. Read wine publications published for winemakers & viticulturalists, as well as for the general public. Taste as many wines as you can get your hands on, and learn to talk about them. Don't be in a rush to achieve a Winemaker title; instead, gain diverse experiences that will allow you to be successful down the road. Travel, and work harvest internships abroad to see how others approach winemaking. Be humble, and realize that the more you learn about winemaking, the more you'll realize you don't know.
Operations Management Trainee, Petaluma Poultry
Name: Sylvia C
Job Title: Operations Management Trainee
Department: Operations
Company: Petaluma Poultry
Typical Salary Range: $45,000-$53,000
Please describe a typical day at work.
I come in at 6:00 AM and start by checking email, then I take attendance and start the line. I communicate with the USDA, check line speed and employee rotations.
Why did you choose this career path?
I love animals and the science behind raising them for consumption.
How did you start out?
I started out by becoming an intern.
What do you love about your job?
I love the people I work with.
What skills, training, and certifications do you need to have to be successful?
Communication skills
People skills
Day-to-day operations training
What advice would you give to someone considering this career?
Take a communications class.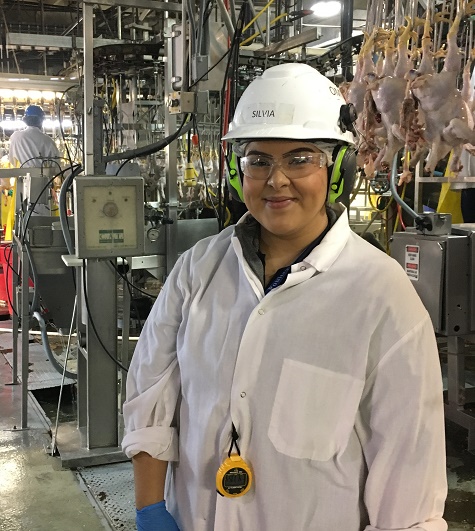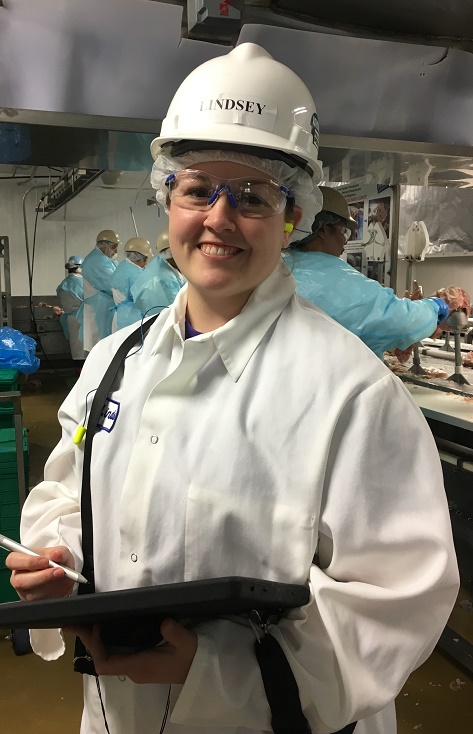 Continuous Improvement Manager, Petaluma Poultry
Employee Name: Lindsey C.
Job Title: Continuous Improvement Manager
Department: Petaluma Poultry
Company: Plant Supervision
Typical Salary Range: $55,000-$68,000
Please describe a typical day at work.
On a typical day, I compile reports on performance, efficiency, and retention, among other metrics essential to our success as a processing plant. I use this data to drive sustainable improvements for the company through our processes impacting people, products, planet, and profitability.
Why did you choose this career path?
I am passionate about working with people towards a common goal, and chose to pursue a processing plant position to further my experience in the poultry industry.
How did you start out?
I spent over two years on the line operations side of our business on the East Coast, then I transferred to Sonoma County to pursue operations experience in the processing plant. After being a process supervisor for eight months, I was promoted to my current position.
What do you love about your job?
I love motivating our associates to want to be successful and promoting an atmosphere of continuous improvement on all levels. I get to help solve problems, use my creativity to present data/research, and I get to see our company get better each and every day.
What skills, training, and certifications do you need to have to be successful?
In this position, both technical skills and interpersonal skills are essential in order to execute data-driven process improvements. I also have six-sigma, Lean Manufacturing, and Root Cause Analysis training.
What advice would you give to someone considering this career?
Always keep in mind that on either a personal or professional level, an attitude toward continuous improvement will always lead to success. This job ensures that we celebrate all success, big or small, with keeping in mind that we can always take it to the next level. Being a people persona, being driven and motivated, and being innovative are keys to success in this position!

Additional funding for this program provided by:
Jackson Family Wines
Amy's Kitchen
Costeaux French Bakery
Redwood Hill Creamery
The Family Coppola
La Tortilla Factory
Traditional Medicinals
Alvarado Street Bakery
Manzana Products
Constellation Brands