CTE Foundation, Sonoma State University, and Community Leaders Gather to Discuss Importance of Supporting Women and Girls Pursuing STEM Education and Careers
Community WISE (Women Investing in STEM Equity), a project of CTE Foundation, made its official debut this past weekend and quickly earned enthusiastic support from local industry and community leaders.
Dr. Judy Sakaki, President of Sonoma State University, and her husband, Patrick McCallum, hosted the intimate gathering at their home Sunday. Dr. Sakaki shared her story of breaking barriers and overcoming gender bias throughout her career, and spoke to the need for programs that support future female leaders in the county.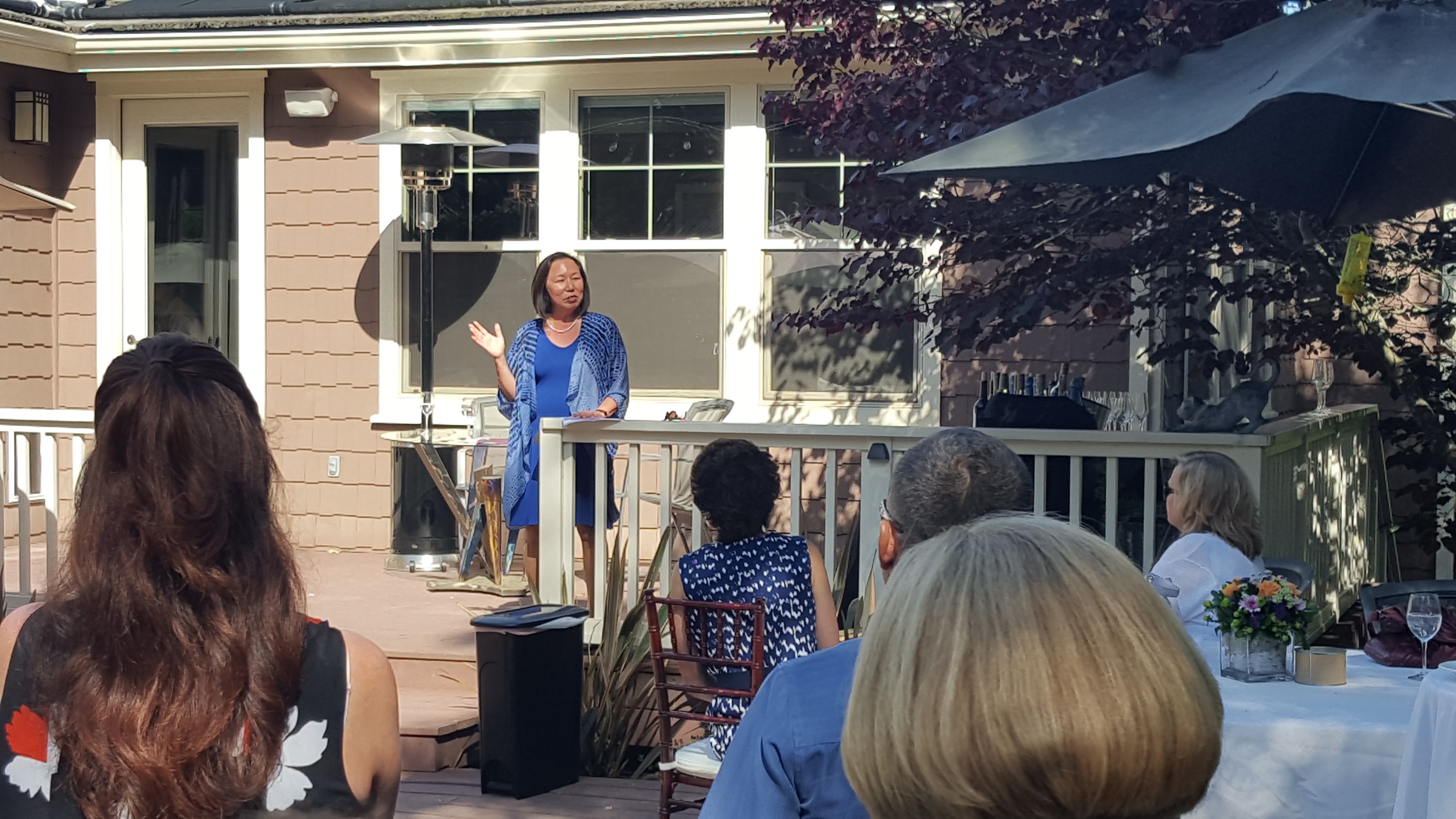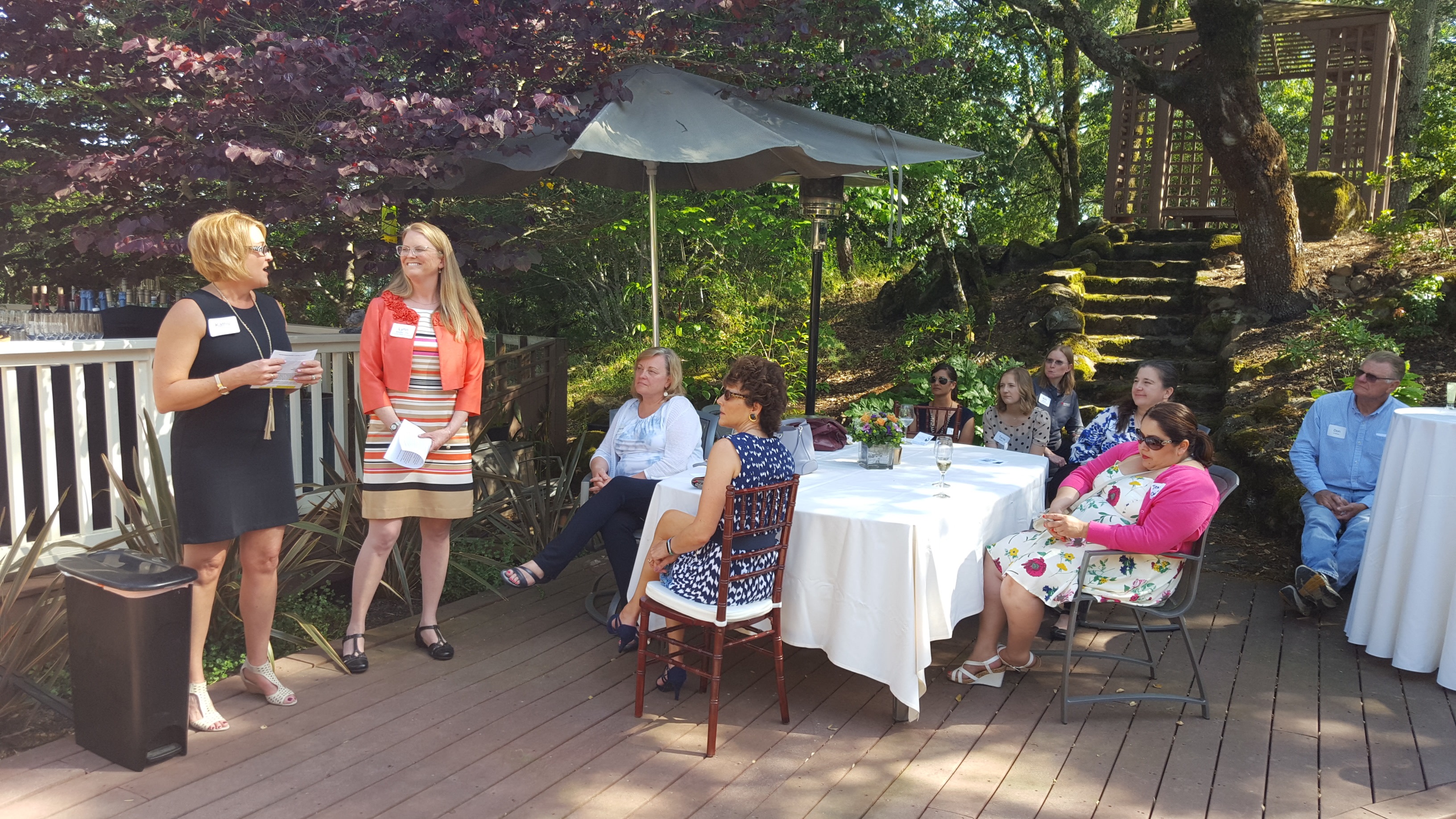 Kathy Goodacre and Dr. Lynn Stauffer, co-leaders of Community WISE, provided background on the program, its Mission and goals, and future plans for investment in local initiatives that inspire and prepare girls and young women in pursuit of STEM education and careers.
Three students – Tania Deleva from Sonoma State University, Isabel Nunez-Perez from Healdsburg High School, and Miranda Pokorny from Technology High School – shared personal stories of the challenges each faced as young women forging their way through science, technology, and engineering education.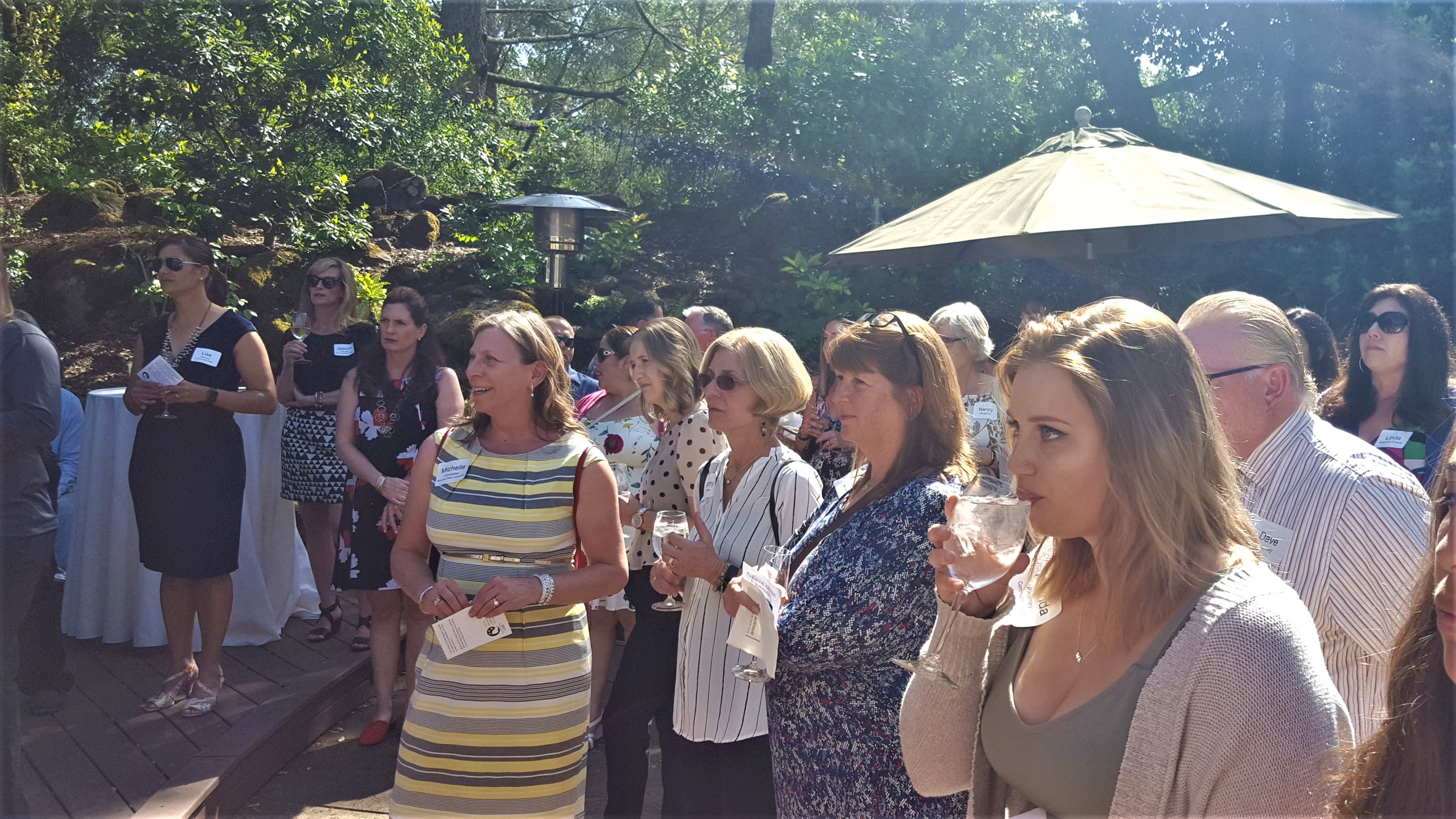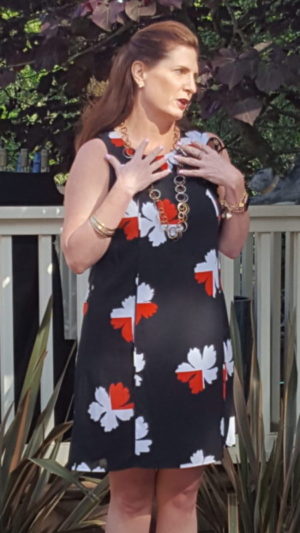 Lisa Wittke Schaffner, Executive Director of the John Jordan Foundation, and Hamish Gray, Senior Vice President at Keysight, each addressed the group and pledged their financial support to launch the program. Lisa and Hamish, both CTE Foundation Board Members, discussed the positive impacts on work force development and the local economy achieved by encouraging more girls to explore careers in STEM, and asked members of the audience to join them in the effort. Additional pledges were received following the presentation, generating more than $30,000 in pledged support.
About Community WISE
In 2016, CTE Foundation, in partnership with several local organizations and women leaders, set out to form a leadership group to address the formidable gender gap for girls and women in pursuit of Science Technology Engineering and Math (STEM) education and careers. Community WISE was formed under the guidance of female leadership from CTE Foundation, Sonoma State University, Sonoma County Office of Education, Keysight Technologies, Straus Family Creamery, Sonic, and students in Engineering/Technology pathway programs in local high schools.
Today, Community WISE seeks to convene a coalition of local employers, education institutions, students and community leaders who will identify and invest in engaging learning opportunities that inspire and prepare more girls and young women to pursue STEM majors and careers. Community WISE believes that our STEM workforce issues can only be solved by diverse partners collaborating to create disruptive solutions that promote equity for all girls and underrepresented racial minorities.