Sonoma Corps: Student & Parent Information
More Than Just an Internship
As a high school student, it's normal to feel lost and unprepared for the future. It's tough to plan a college and career path without ever having been exposed to the various opportunities available. Sonoma Corps was created to directly address this challenge and prepare participants to succeed in whatever path they choose.
Sonoma Corps is a two-year college and career readiness program to help high school seniors build a foundation for a successful future through immersive career exploration and skill building. Then, participants refine their interests and hone their skills in a paid gap-year internship experience.
During the internship, students are enrolled in an SRJC Work Experience course which provides coaching and support. After completing the internship, participants may be eligible to earn scholarships toward additional postsecondary education, including college, trade schools, and apprenticeship programs.

This is your opportunity to discover your future and get a headstart on a college and career path. If you are interested in learning more about Sonoma Corps , speak to the College & Career Counselor at your school about how to join the program.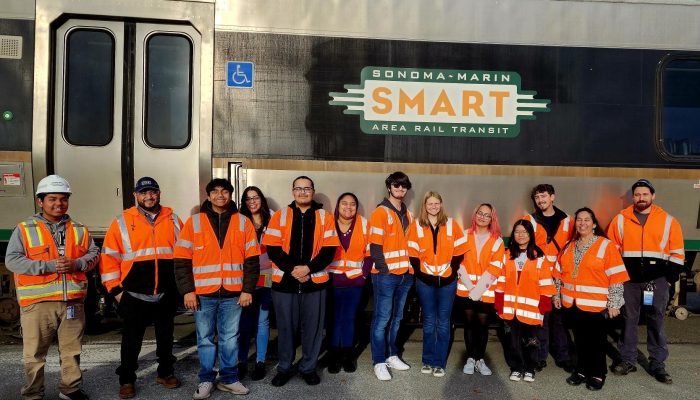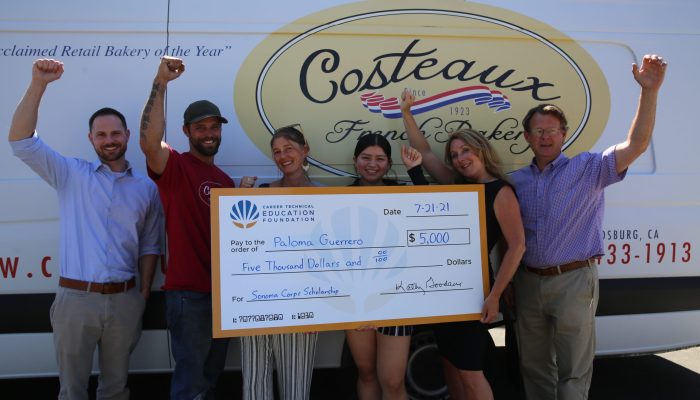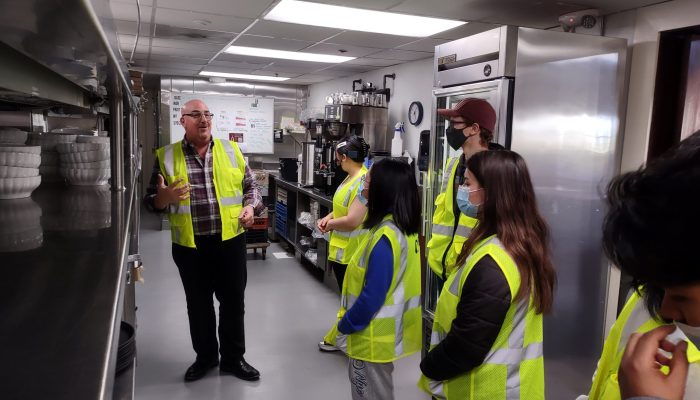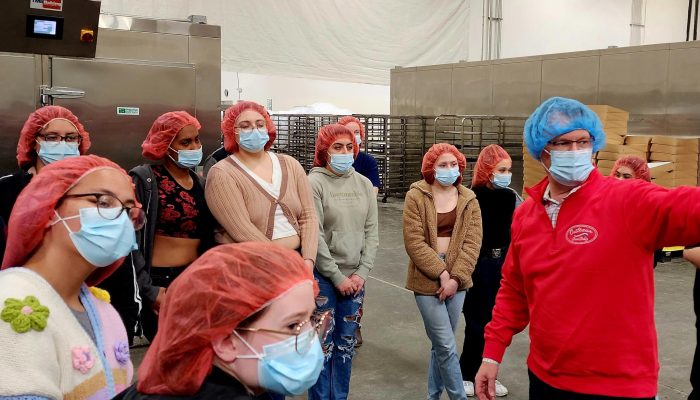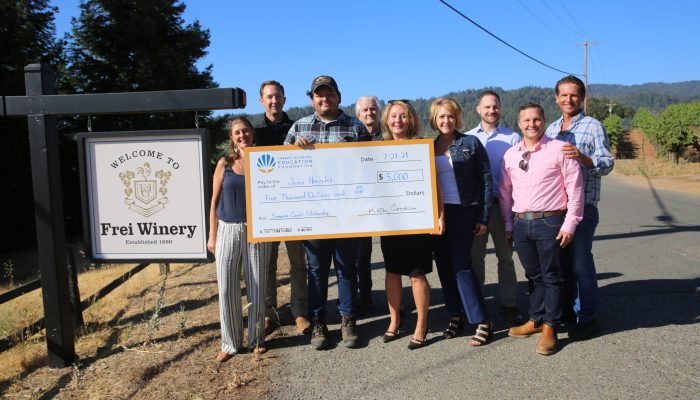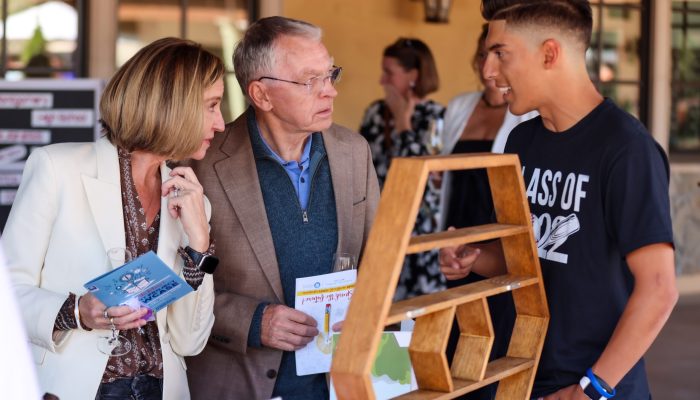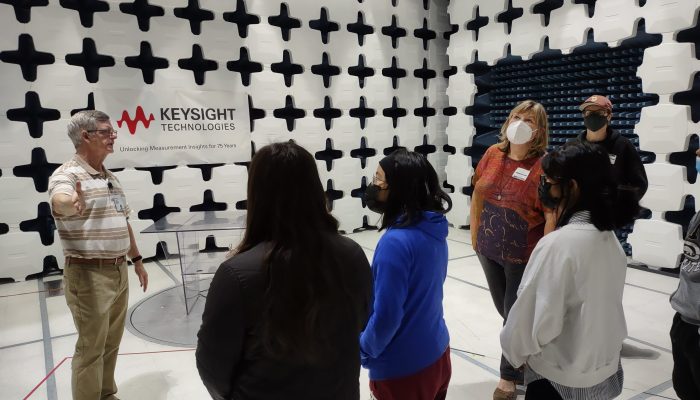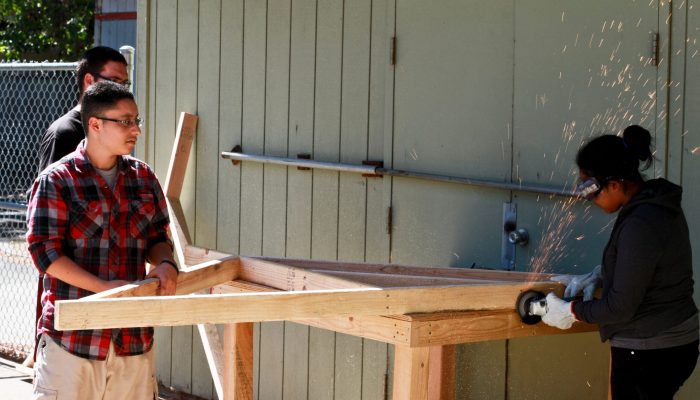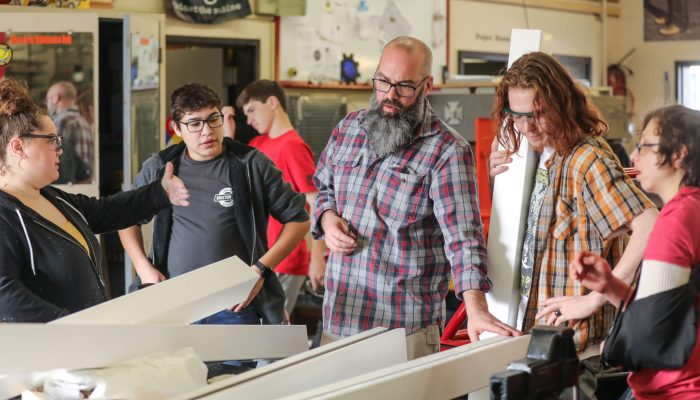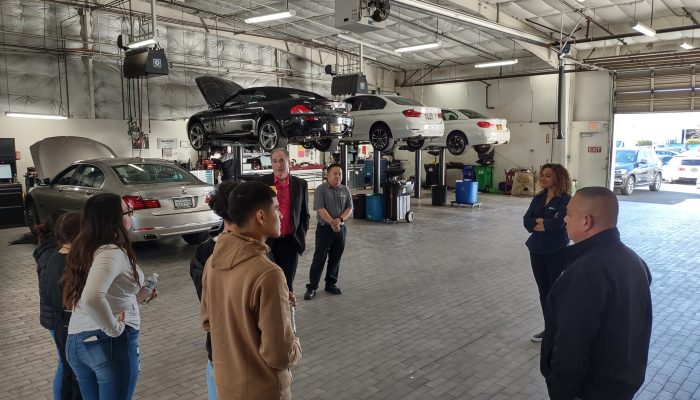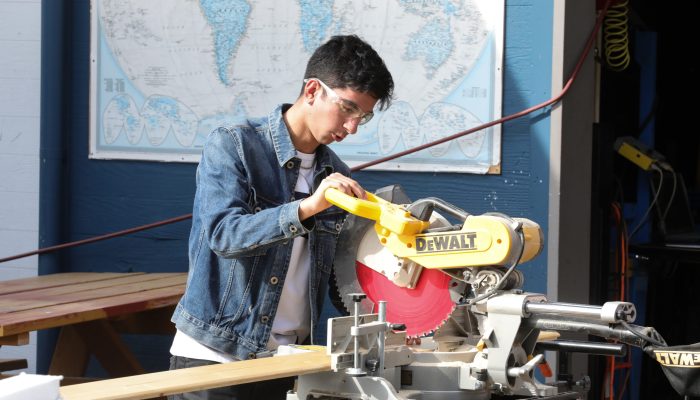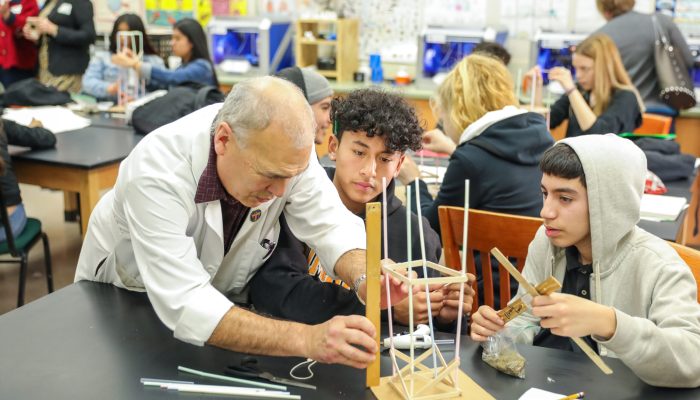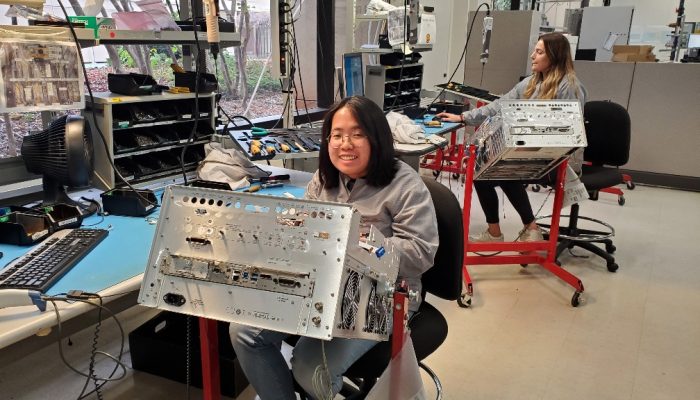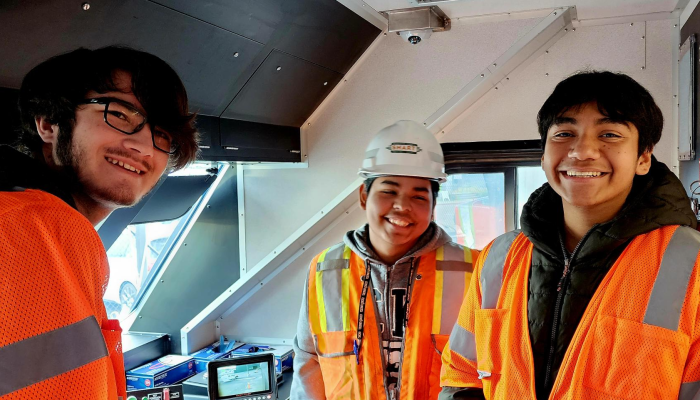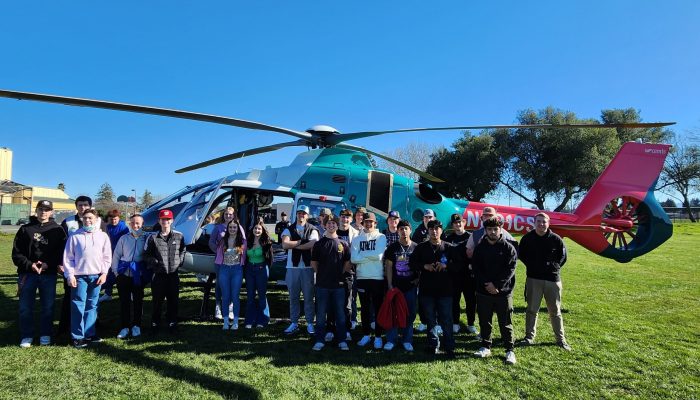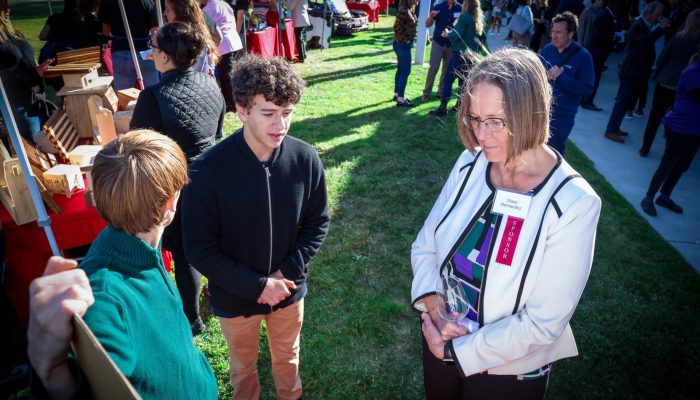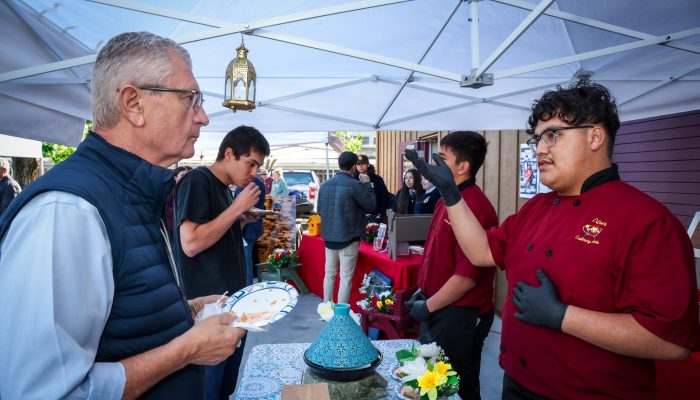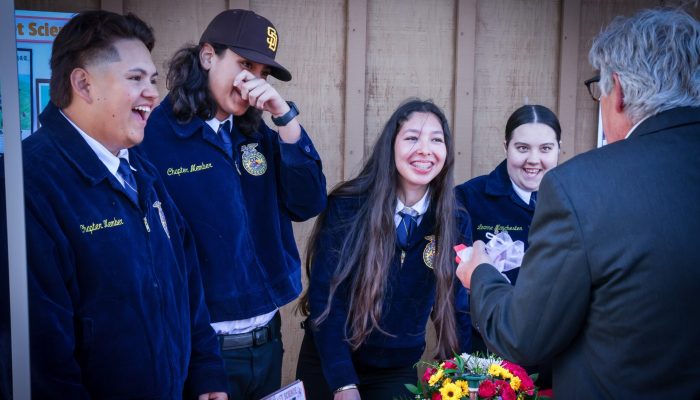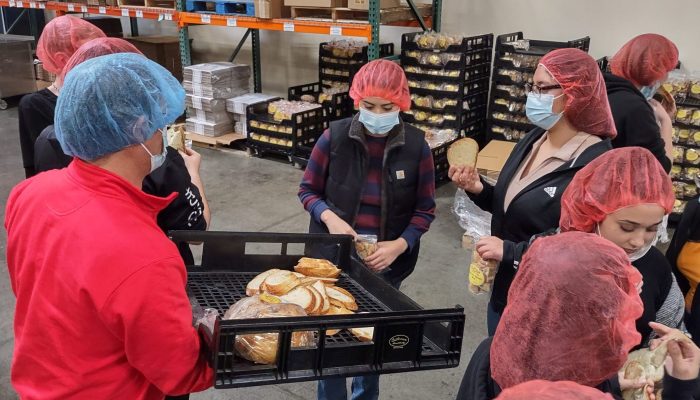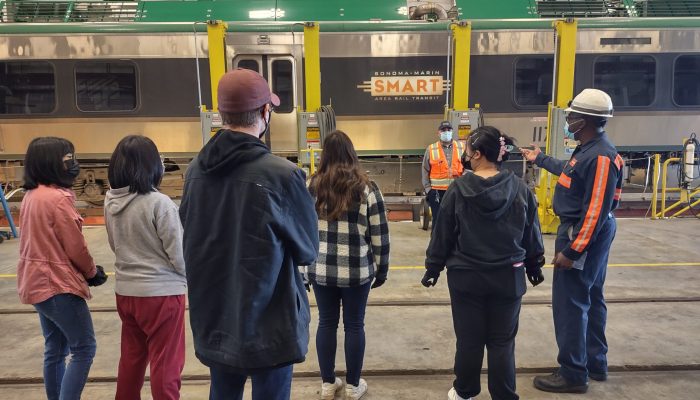 Follow Us to Hear More About the Program
Listen to the Stories of Sonoma Corps Interns
CTE Foundation is in partnership with a broad range of employers to host paid full-time and part-time interns. Industries currently include agriculture, business, engineering, environmental science, healthcare, information & technology, nonprofits, manufacturing and professional services.
2022 & 2023 Sonoma Corps Employer Partners (to date)
Amaturo Sonoma Media Group – Media and Entertainment
AMR (American Medical Response) – Emergency Response / Healthcare

Amy's Kitchen

– Food Manufacturing
Blentec – Manufacturing / Food Science
Costeaux French Bakery

– Food Manufacturing / Baking
CTE Foundation – Nonprofit / Education

E. & J. Gallo

– Winery
E&M Electric – Electric Machinery
Hansel Auto Group Santa Rosa – Automotive

Hog Island Oyster Co.

– Food Manufacturing / Culinary
Jackson Family Wines – Winery

Keysight Technologies

– Tech Manufacturing
Max Machinery – Tech Manufacturing
McIntyre Tile – Boutique Tile Manufacturing
North Coast Builders Exchange – Nonprofit / Construction

PCD Audio & Video System Integrations

– Audio Video Installation
SMART Train – Transportation

Thermo Fisher

– Medical Equipment Manufacturing

Traditional Medicinals

– Beverage Manufacturing
Sonoma Corps was designed in partnership with Sonoma County Economic Development Board, Sonoma County Office of Education, Sonoma State University, Santa Rosa Junior College and Santa Rosa City Schools. 
Information & Important Dates
---
In-Person Interviews for Piner High Candidates
May 11, 2023  |  9:00am-12:30pm, 1:00pm-3:00pm
In-Person Interviews for Casa Grande High Candidates
May 12, 2023  |  9:00am-12:30pm, 1:45pm-3:30pm
Gap Year Decision Celebration
Jun. 22, 2023  |  5:00pm-7:00pm
Event to honor and celebrate Sonoma Corps participants that were hired in hap-year internships as they take the next step toward their future. Families are welcome!
Frequently Asked Questions
Why is Sonoma Corps needed?
Sonoma Corps was created to address three key issues in our local region: 
1. As reported in a 2019 Forbes magazine article, the gap between the skills needed for today's jobs and the number of new workforce entrants prepared and trained to do them is growing wider every day. Employers nationwide report that a college degree is no longer the deciding factor for new hires; work experience, interpersonal skills and technical aptitude are now the most desired traits for a job applicant. 
2. In January of 2022, the California-based national nonprofit YouthTruth administered surveys across 146 schools across Sonoma County school districts. The effort resulted in hearing from over 32,000 students on topics like engagement, college and career readiness, academic challenge, school culture, and emotional and mental health. 
According to the survey, Sonoma County students do not feel engaged in their learning or equipped to pursue college or career. The same survey, however, finds that students that experience some work-based learning, such as relevant projects that includes employer engagement, tours to visit local employers and explore careers, and internships, significantly increases these scores. 
3. Sonoma Corps implementation and expansion focus heavily on equitable access for students from disadvantaged backgrounds. To many students, participation in the Sonoma Corps program allows them to explore industries otherwise unknown to them and presents an opportunity to break the cycle of generational poverty, attend college, stay local for high-skill, high-wage and in-demand careers, and create a financially secure future for themselves and their families. 
What will students learn in the Sonoma Corps class taken during their senior year?
Each Sonoma Corps cohort is different, but all Sonoma Corps students are provided a variety of opportunities to explore and prepare for careers. Students will take approximately eight to ten field trips to explore local organizations, have several employer partners visit and speak to the class, and participate in career-connected projects. During the course, students will also build critical employability skills such as professionalism, curiosity, ethics, communication, initiative, collaboration, critical thinking, problem-solving, and overall life readiness through workshops, projects, and skill-building exercises.
Can you take the Sonoma Corps class even if you don't wish to participate in an internship?
Each Sonoma Corps cohort varies, but in most cases, students can participate in Sonoma Corps even if they do not wish to participate in a gap-year internship after they graduate.
Is an internship guaranteed during your gap year?
Internships are not guaranteed, though CTE Foundation will work with employers and applicants in an effort to get as many participants into internships as possible. Just like a normal interview and hiring process, Sonoma Corps participants will interview for internships and employers will offer internships to those that they are interested in hiring. Once hired, you will be an employee of that organization.
How much do the internships typically pay?
Interns are full-time or part-time, non-exempt employees at your company and will participate in any benefits offered. To ensure students are making decisions based on their career goals rather than starting wages, CTE Foundation requests that employers start the inters between $18-$20 per hour. 
Are the credits received from the SRJC Work Experience course while in the internship transferable?
Work Experience units apply toward an Associate's Degree (AA/AS) from any California Community College (CCC) and are transferable to any California State University (CSU). For Work Experience courses, the amount of hours worked determines the number of units you may enroll in.
What if I want an internship at a company in a field that is not listed above?
CTE Foundation is continuously doing outreach and onboarding a diverse range of Sonoma Corps internship hosts. But if a Sonoma Corps student is interested in a particular organization or industry not already represented, they are encouraged to speak to their Sonoma Corps teacher or a member of the CTE Foundation staff. Together, a strategy can be made to reach out to that organization and possibly help them build an internship position.
Have a question that is not addressed in the Q&A? Submit your question below.