VIRTUAL CAREER EXPLORATION
Exploring careers will help you understand the local opportunities available to you in the future and the education path that will help you reach your goals.
Quick Links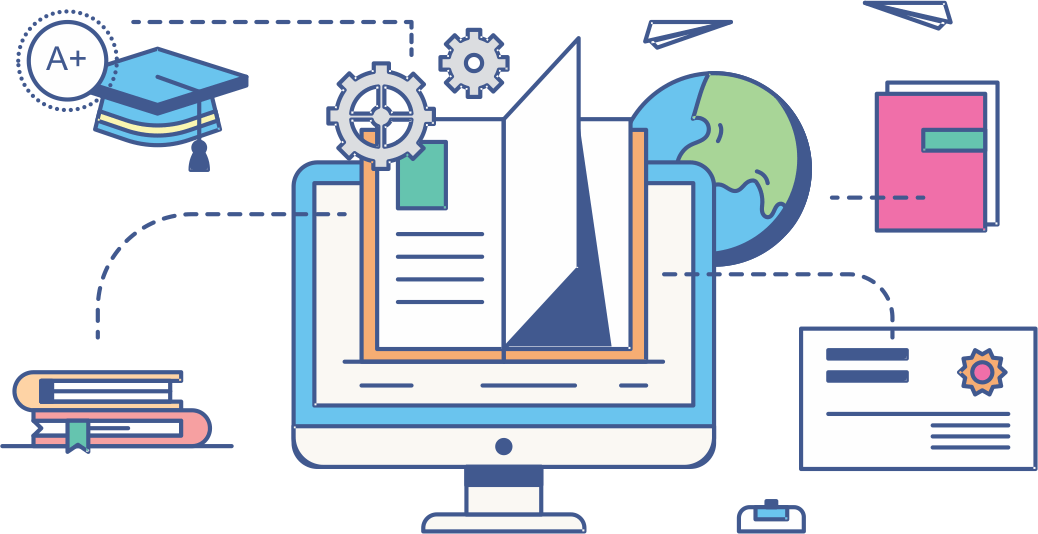 VIRTUAL INTERVIEWS
WITH REAL PEOPLE IN THE NORTH BAY
MANUFACTURING & ENGINEERING
MANUFACTURING & ENGINEERING

CHRISTINE NEE, ENGINEERING MANAGER

MEDTRONIC
With locations in over 160 countries, Christine moved from Medtronic in Ireland to Medtronic here in Sonoma County! Hear Christine's story and learn what it takes to be an Engineering Manager at a global medical device manufacturer.
MANUFACTURING & ENGINEERING

DAN VOIT, CEO

BLENTECH
Dan's love for food led him to pursue food science and food engineering. Now, he blends the two as the CEO of Blentech (pun intended). Dan's unique story that includes making equipment for a manned mission to Mars, traveling the globe, and running a local company that helps feed people around the world.
MANUFACTURING & ENGINEERING

MATT CHARLES, CHIEF TECHNOLOGY OFFICER

MOLYWORKS
MolyWorks has designed a zero-carbon solution to metal waste by converting scrap metal into a product that can be used to 3D print completely new parts. We interview Matt Charles, CTO of MolyWorks, on this innovative idea, the technology, and career opportunities within the company.
MANUFACTURING & ENGINEERING

LEYLA HASHEMI, R&D ENGINEERING MANAGER

KEYSIGHT TECHNOLOGIES
Leyla leads a team of thirteen engineers that create microcircuits for some of the world's most innovative technology. In this interview, she talks about her career path and how she found her home at Keysight Technologies, a leading tech company located here in the North Bay.
MANUFACTURING & ENGINEERING

PETER MICHENFELDER, OPERATIONS MANAGER

MAX MACHINERY
Hear how a job in theatrical carpentry led Peter to pursue a degree in aerospace engineering. Now, Peter manages operations at Max Machinery where they design and develop incredibly precise instruments used by organizations around the world.
MANUFACTURING & ENGINEERING

KILLIAN RIDDELL, REGULATORY AFFAIRS

MEDTRONIC
There are several rules and regulations to follow in order to keep your products and your customers safe. It's the job of the Regulatory Affairs Specialist to make sure the organization adheres to those regulations. Killian describes the many facets of regulatory affairs and speaks about his love for this rewarding career.
MANUFACTURING & ENGINEERING

YAS NEUBERGER, R&D ENGINEER

MEDTRONIC
Yas' love for Star Trek sparked her interest in engineering and science. Seeing people make a positive impact on the universe through science and discovery led her to believe she too can make a difference. Following her dream, Yas is now an R&D Engineer and helps develop life-saving medical technology.
MEDICAL DEVICE MANUFACTURING

SCOTT WEITZE, LEAD SCIENTIST & LAB MANAGER

LABCON
Hear the inside scoop of what it takes to run a science lab at one of the world's leading medical device manufacturers. Scott talks about his career, his background, and why he takes such pride in his work – especially during a pandemic.
FOOD & BEVERAGE MANUFACTURING
FOOD & BEVERAGE MANUFACTURING

ROSA FLORES, QUALITY SUPERVISOR

MANZANA PRODUCTS
Starting in an entry-level position in 2012, Rosa Flores worked hard and worked her way up to become the Quality Supervisor at Manzana Products. Hear about the skills and dedication needed to be successful in this kind of career.
FOOD & BEVERAGE MANUFACTURING

PATRICK BARKSDALE,

PREVENTATIVE MAINTENANCE COORDINATOR

TRADITIONAL MEDICINALS
Patrick studies computer science but always loved to work on machines. So, he followed his passion and started working under senior mechanics. Today, Patrick maintains some of the most unique manufacturing equipment in the world.
FOOD & BEVERAGE MANUFACTURING

LUIS MAZUL, PRODUCTION MANAGER

MANZANA PRODUCTS
With an interest in food and an inquisitive mind, Luis Mazul, pursued a food science career. Now, Luis leads a large team as a Production Manager at Manzana Products.
CONSTRUCTION & BUILDING TRADES / SPECIALIZED INSTALLATION
SHEET METAL / HVAC

BARBIE SIMPSON, OWNER & CEO

SIMPSON SHEET METAL HEATING & AIR CONDITIONING
Barbie's parents started Simpson Sheet Metal 38 years ago. Barbie started in high school and stayed with the company her entire career. After learning every piece of the business, she has worked her way to become the current Owner and CEO.
CONSTRUCTION

JOSE FRANCO, FOREMAN

OAK GROVE CONSTRUCTION
Succeeding in the construction industry takes hard work and the drive to continuously grow and learn new things. With a love for working outdoors, Jose has demonstrated he has what it takes to successfully lead a safe and efficient team. Now, he leads a team as a Foreman at Oak Grove Construction.
AUDIO VISUAL INSTALLATION

DANIEL VILLAGOMEZ, SENIOR INSTALLER

PCD INC.
It started with a summer job and turned into a full career. Now, Daniel installs high-end audio and video equipment for venues and theaters. Hear his story and watch a short demonstration of the technology he installs.
INTERNET SERVICE PROVIDER

BRANDON GREEN, FIELD SERVICE OPERATOR

SONIC.COM
This was not the career he expected to have, but after exploring several different careers throughout his life, Brandon found one that provides him the variety he enjoys with a company that he loves.
ASK A SONOMA COUNTY EXPERT SERIES
Additional interviews with local builders.
Interview:

"ASK A SONOMA COUNTY EXPERT"

with Rody Jonas, Pure Power Solutions
Interview:

"ASK A SONOMA COUNTY EXPERT"

with Betsy Kurczeski, Hugh Futrell Corporation
Interview:

"ASK A SONOMA COUNTY EXPERT"

with Doug Hamilton, Oak Grove Construction
Interview:

"ASK A SONOMA COUNTY EXPERT"

with Teri Pagni, Construction Technology Teacher
Interview:

"ASK A SONOMA COUNTY EXPERT"

with Bill Gehri, Midstate Construction
Interview:

"ASK A SONOMA COUNTY EXPERT"

with Lary Richmond, Richmond Construction
CREATIVE & DIGITAL INDUSTRIES
WEBSITE & GRAPHIC DESIGN

WAYNE INGRAHAM, OWNER & PARTNER

LINK CREATIVE
According to Wayne, you have to think a bit differently to get into the creative industry. "…if you were always thought of as the weird one, that's always helpful!" Hear how Wayne took a passion for web design and grew it into a full design and technology firm in Santa Rosa, CA.
VIDEO PRODUCTION

JAMES SIMMONS, OWNER

SIMZ PRODUCTIONS
James found a love for video production in high school. Now James owns his own video production company in Sonoma County where he films documentaries, commercials, corporate productions, and more!
HOSPITALITY, WINE, & TOURISM
RESTAURANTS & HOSPITALITY

SONU CHANDI, OWNER

CHANDI HOSPITALITY GROUP
The story of the Chandi Hospitality Group proves that hard work and persistence pays off. Sonu and his family started with a single Mountain Mike's Pizza restaurant in Rohnert Park and now owns and operates restaurants of all types throughout northern California.
AVIATION

JESSICA ACEVEDO, LEAD CUSTOMER SERVICE REPRESENTATIVE

SONOMA JET CENTER
From the first time she stepped on a plane, Jessica fell in love with aviation. In pursuit of her dream, she charted a path to becoming a pilot. Jessica is currently gaining industry experience as a lead customer service representative at Sonoma Jet Center while training to become a pilot.
AVIATION

CHANDLER ARRINGTON, LINE SERVICE TECHNICIAN

SONOMA JET CENTER
After trying a career in business, Chandler realized it wasn't for him. He always had a love of aviation and dreamt of becoming a pilot. So, he charted a course and set out to pursue his goal. While earning his pilot's license, Chandler is getting industry experience and making critical connections as a Line Service Technician at Sonoma Jet Center.
WINE & HOSPITALITY

JOSHUA BUMGARDNER, TRAINING TEAM LEAD

E. & J. GALLO
It all starts with the people! Joshua takes care of his fellow employees and ensures they all have the opportunity to keep growing throughout the company. Hear Joshua explain what it takes to be successful in his career and other careers throughout E. & J. Gallo.
HEALTHCARE

JEANNIE CALVERLEY, REGIONAL DIRECTOR OF EMPLOYER & BROKER RELATIONS

PROVIDENCE HEALTH
Though the path we choose may not always be the one we stick with, we should always appreciate the skills and experience gained along the way. Learn how Jeanie Calverley's unique path led her through fashion, psychology, and dentistry before becoming the Regional Director of Employer & Broker Relations at Providence Health.
DENTISTRY

DR. CHRISTOPHER DANIEL, ORAL SURGEON

SANTA ROSA & ROHNERT PARK ORAL SURGERY
After getting a fine arts degree, Chris tried construction, cooking, and other jobs, but always had a calling toward dentistry. He knew it would be difficult, but as Chris says, "Short term pain, long term gain." He found a passion and followed it and has now been an oral surgeon for over 12 years.
HEALTHCARE

NATE FRIAR, REGIONAL PROJECT MANAGER

ST. JOSEPH HEALTH
From baseball to banking to events to project management. Not every education and career path goes as planned, but Nate Friar is proof that the willingness to step-up, learn new things, and take on new responsibilities can take you very far! Nate is a Regional Project Manager at St. Joseph Health but is in the process of getting his master's degree so that he can continue to grow within the organization.
HEALTHCARE INSURANCE

NORMAN SHEEHAN, INSURANCE BROKER

NORMAN SHEEHAN INSURANCE, LLC
Medical insurance is incredibly important to every individual, yet understanding it can be very difficult. That is why there is a whole industry of people dedicated to helping businesses and individuals understand the varying costs and coverages of insurance options. Listen to a local broker discuss why he finds this job so rewarding.
ENTREVISTAS VIRTUALES EN ESPA

ÑOL
FABRICACIÓN DE ALIMENTOS Y BEBIDAS

ROSA FLORES, SUPERVISORA DE CALIDAD

MANZANA PRODUCTS
"Asegurando la calidad en cada producto." Una entrevista con Rosa Flores, Supervisora de Calidad para Manzana Products, Inc.
FABRICACIÓN DE ALIMENTOS Y BEBIDAS

LUIS MAZUL, GERENTE DE PRODUCCIN

MANZANA PRODUCTS
"De Culinario la Ciencia de Alimentos." Una entrevista con Luis Mazul, Gerente de Producción para Manzana Products, Inc.
FABRICACIÓN DE ALIMENTOS Y BEBIDAS

YAS NEUBERGER, INGENIERA PRINCIPAL DE I&d PARA MEDTRONIC 

MEDTRONIC
"Descubriendo tu Pasion a traves de tu Carrerra." Una entrevista con Yas Neuberger, Ingeniera Principal De I&D Para Medtronic.
CAREER PROFILE HIGHLIGHTS
OF THE FOOD & BEVERAGE MANUFACTURING INDUSTRY
GERMAN LANGO, PRODUCTION MANAGER

STRAUS FAMILY CREAMERY
German started out as an entry-level production assistant with no experience and worked his way up to become Production Manager at Straus Family Creamery.
RONNY DOTSUN, TRAINING & DEVELOPMENT

E. & J. GALLO WINERY
Growing up in Sonoma County, Ronny did not know what he wanted for a career until he did his senior project at E. & J. Gallo. Now, Ronny helps others at Gallo grow their skills and careers by leading training and development at their site.
ANDREA SORIANO, MATERIALS MANAGER

PETALUMA POULTRY
This Elsie Allen High School grad worked at other manufacturing companies until she found her home at Petaluma Poultry. Starting in production, Andrea showed dedication, interest, and a willingness to learn, and grew to become Petaluma Poultry's Materials Manager.
RAMIRO GARCIA, CELLAR MASTER

JACKSON FAMILY WINES
There's a lot of opportunities at Jackson Family Wines, no matter what your interests. From lab techs, maintenance, vineyard, and marketing, there are plenty of career opportunities . Ramiro's job as Cellar Master allows him to lead a team, works with machines, and helps make his favorite wines every day.
"Could I imagine working anywhere else? No. I'm Jackson Family Wines forever!"
JOSH LITTLE, TEAM LEAD

E. & J. GALLO
Josh Little fell in love with the wine industry while interning at Gallo Sonoma in High School. With the passion to take on new challenges, he has risen through the ranks and now leads an entire team.
Winemaker, J Vineyard & Winery

Employee Name: Nicole H.
Job Title: Winemaker
Department: J Vineyards & Winery
Company: E & J Gallo/ J Vineyards & Winery
Typical Salary Range: Generally starting around $60,000, depending on training and experience
Please describe a typical day at work.
Each work day is very different; that's what makes my job as a winemaker so enjoyable. Work activities are driven by the season. For example, during harvest, I start my day in the vineyards tasting grapes for readiness for the pick. Late morning, I'll drive to the winery to check in on fruit that has already arrived. I'll then plan and coordinate with the winery Operations team, and finish the day tasting fermenter lots out of tank and writing up work orders for upcoming cellar activities. During the "off season", I taste wine lots with my team most days, put blends together in the lab, plan and coordinate cellar work, work on special projects, and interface with our sales, marketing, research, and vineyard teams regularly.
Why did you choose this career path?
I chose this career path because of how dynamic my responsibilities are. Winemaking allows me to work in the areas of chemistry, operations, vineyard management, finance, marketing, sales, and research (just to name a few) on a regular basis.
How did you start out?
I worked in restaurants while in high school and college, and developed a curiosity about wine and an appreciation for its interaction with food. I chose to attend UC Davis, which has a world class Viticulture and Enology degree program. Upon graduating from UC Davis, I completed a seasonal cellar internship at a small high end Pinot Noir producer in Carneros, and it was a wonderful experience. However, I wasn't sure what I wanted to do next career-wise, but I knew that I wanted to continue to work in the wine industry. I decided to try my hand at wine sales, and signed on with Gallo Sales Company, working out of their Bay Area distributor. From there, I was promoted to another sales position working directly for Gallo Winery, selling the portfolio to hotels, restaurants, and fine wine shops.
After two years of sales, I was ready to jump back into winemaking. To get my feet wet again, I worked in Western Australia for a harvest, and then came back to work in winemaking for Gallo's Livingston Winery, the largest winery site in the world. At the end of my tenure there, I was overseeing the winemaking of all of the Chardonnay made at the winery. I had spent six years in Livingston and was ready for a new challenge, so I moved to Healdsburg and started working at Gallo's Sonoma Winery. A few years later, an opportunity came up to oversee the laboratories and quality systems across all of Gallo's coastal wineries, and so I took it on and became a Quality Manager. This was a great experience that gave me the opportunity to manage a large team across many different sites, and allowed me to gain new skill sets with respect to labs and Quality. In 2015, shortly after Gallo acquired J Vineyards and Winery, the opportunity arose to join J as Winemaker. This was my dream job, and I took it on without hesitation! It's been an incredible learning experience, and I feel very fortunate that all of my past experiences were able to lead me to where I work today.
What do you love about your job?
Each day and each season is different, so there is no chance for boredom. I love being outside in nature, and I'm able to do that regularly while visiting vineyards. The whole winemaking process involves constant problem solving, and that keeps me feeling energized and engaged. Also, there are some great perks that include consuming great food and wines, as well as interacting with others in a great industry.
What skills, training, and certifications do you need to have to be successful?
A formal education in winemaking is very helpful, but not required. I work with other winemakers with degrees in Chemistry, Biology, and Engineering to name a few. Many of my colleagues who did not receive a formal degree in winemaking have completed winemaking certification courses through accredited universities. Training and experience is essential to success in winemaking. Every winemaker should work in the cellar at some point in their career, and ideally in the vineyards and laboratory as well. These experiences and training provide a foundation upon which a winemaker will operate on for the remainder of his/her career.
What advice would you give to someone considering this career?
Be curious, and ask questions, set up trial work to understand how things work. Read wine publications published for winemakers & viticulturalists, as well as for the general public. Taste as many wines as you can get your hands on, and learn to talk about them. Don't be in a rush to achieve a Winemaker title; instead, gain diverse experiences that will allow you to be successful down the road. Travel, and work harvest internships abroad to see how others approach winemaking. Be humble, and realize that the more you learn about winemaking, the more you'll realize you don't know.
Production Supervisor, Manzana Products
Employee Name: Luis Mazul

Job Title: Production Supervisor
Department: Operations
Company: Manzana Products
Typical Salary Range:  $70 – 80k per year
Please describe a typical day at work.
As Production Supervisor, it is my responsibility to ensure that our production lines are producing good, quality product in the volumes required by our customers.  My day starts at 5 am by ensuring we have all of the proper packaging materials and ingredients for the product that is planned for production that day.  When the crew arrives at 6 am, I ensure that they all know their responsibilities for the day and our expectations for production.  At that point, my Line Leads take over running each of our four lines.
The balance of the day, I spend working on Continuous Improvement projects, managing employee relations issues, attending communication and project meetings, and my day ends between 1 and 3 pm.
Why did you choose this career path?
I have a passion for food.  I started in the hospitality industry as a chef.  I wanted to know more about the 'why' of food so I moved into food manufacturing.  Understanding the science of food.  I knew that there was something at a molecular level going on that I could not comprehend so I had to look for that answer.  This pursuit lead me to Food Science, which lead me to food manufacturing.
How did you start out?

My food journey began right after high school when I pursued a Culinary Arts Degree from Santa Barbara Community College. From there, I went to France where I did a 2-month internship with a hotel/restaurant in Bordeaux.  When I returned to the U.S., I was a chef for 5 years before pursing my degree Food Science at Cal Poly San Luis Obispo.  After graduating, I moved to Sonoma County and started to pursue my career in food manufacturing.
What do you love about your job?
Being able to practice everything that I have learned through my education and experience. Being able to appreciate the food that we eat daily, especially working for an organic foods company.
At Manzana, we really do have a family atmosphere. It's never a dull moment.  I can't see myself being behind a desk in a cubical all day.  I am on the production floor, interacting employees, interacting with the product itself.  Getting to see a product start from a fresh organic apple and go through the process to become a healthy, organic apple product that I am proud to put out into the world.
What skills, training, and certifications do you need to have to be successful?
Management skills; effective communication, delegation, performance management.
An understanding of FDA/HACCP/FSMA requirements
Production Management skills, including best use of resources including labor, equipment, materials and support services (i.e. maintenance, logistics, quality)
Relationship skills; the ability to work with people at all levels of the organization. I may be in conversation with anyone in the organization at any given time – from our CEO on down.
What advice would you give to someone considering this career?
Study business; food business and otherwise. My background is research development and food engineering.  Business skills will expedite your Production Management career.  Understand company finances and how good production management influences the bottom line so you can influence that.
Value and appreciate those interpersonal skills courses; skills in communication, coaching, managing others will take you far.
Tasting Room Representative, J Vineyard & Winery

Employee Name: Taylor O.
Job Title: Tasting Room Representative
Department: Hospitality
Company: E & J Gallo/ J Vineyards & Winery
Typical Salary Range: Entry level positions in the tasting room generally start at $13/hour and increase with experience and training
Please describe a typical day at work.
I come into work at 10am Friday through Sunday (start time is 10:30 the rest of the week) to set up each venue. This includes stocking glassware, the wine refrigerators and merchandise, preparing ice buckets for chilled wines, gathering wines anticipated for use throughout the day, making sure each menu is complete and clean for guests navigate, and pre-setting tables for the reservations. Friday through Sunday we conclude set-up at 10:30AM.
We then participate in a morning meeting with the entire team lead by the Tasting Room Supervisor and Manager. During this time we go over the reservations for the day, are updated on current information and given daily goals.  I then go into my assigned venue where I pour wine for guests while educating them on our products as well as the history of the winery. I am available to answer any questions they may have and provide them with information about purchases, shipments, our email list, and the wine club.
If I am in a venue with a food and wine pairing, it is my responsibility to talk through each pairing providing background information on the chef's inspiration along with what the guest should expect to get out of each pairing and why. At the end of my shift I collaborate with the rest of my team to break down each venue from the day's activity. Once everything is put back into its designated location and all glassware and dishes have been washed and put away, I clock out for the day.
Why did you choose this career path?
I grew up in Sonoma County with friends and family in the wine industry which helped develop a passion for wine early in my life.
How did you start out?
I went to Sonoma State and studied Wine Business and Marketing. Throughout my time in school I held various internships: at a winery, in marketing, and in the vineyards during harvest.
What do you love about your job?
I love the experience I am getting, the connections I am making, and the people I have met during my time at J Winery.
What skills, training, and certifications do you need to have to be successful?
In order to be successful in the wine industry it is helpful to have experience in different areas within the wine world, such as the vineyards, winemaking, sales, marketing, etc. Acquiring the CSW (Certified Specialist of Wine), SOMM and/or WSET certificates will set people apart in the industry. Having people skills that allow someone to build and maintain relationships is important for someone looking to interact with others regularly, especially in a hospitality role.
What advice would you give to someone considering this career?
My advice would be to give your best every day and be open to new experiences and opportunities. Be willing to work hard no matter what task you are given and always work to achieve your goals. Never go into a job thinking you are above it because there will always be something to learn or someone to learn from.
Operations Team Lead, E&J Gallo Winery

Name: Ronny D.
Job Title: Operations Team Lead
Department: Operations
Company: E&J Gallo Winery
Typical Salary Range: Generally starting around $60,000 and increasing with training and experience
Please describe a typical day at work.
A typical day at the Winery consists of first getting in early and checking in with the cellar crews. The main focus is to help prioritize the work load for them, including crew member allocation. After that, it's a lap around the facility to ensure there are no surprises. Then it's into the office for some payroll work, invoice paying, and to catch up on emails. I usually like to take an hour or 2 throughout the day to work on special projects, if my calendar allows me the time. Usually we will get a handful of work orders to bring out to the cellar each day, which we go over in detail with the crew leads, to ensure there is no confusion.
You can pretty much bank on having at least 2-3 meetings per day, if not more. There is a lot of cross functional meetings as Operations is the customer service hub of the Winery. I like to use time each day to go over safety performance/issues with our crew members, as well as conduct effective safety conversations (ESC). All remaining time is filled with training, meetings, and re-prioritizing work as needed.
Why did you choose this career path?
I have always enjoyed seeing the journey of things from start to finish. And I always loved being a leader, whether it was within my group of friends or on my sports teams. Being born and raised in Sonoma County, I grew up seeing the rapid growth of our area in the wine industry, which made this career path an easy choice. And I'm thankful every day!
How did you start out?
I started out as a seasonal wine tech in the cellar and worked my way up through the ranks.
What do you love about your job?
I love the leadership we have at the Winery; we are given the freedom to try off-the-wall innovative ideas and are entrusted to make the right decisions without being micro managed. It encourages you to fail a little so you can learn from those mistakes and become a stronger leader yourself.
What skills, training, and certifications do you need to have to be successful?
Some skills you need are: Hard worker, not afraid to get dirty, ability to adapt to situations, problem solving, punctual, leadership skills, the 4 E's (engage, enlist, envision, execute).
Some things that aren't needed but do help are: a college degree, bilingual, and any wine related training or certifications are a bonus.
What advice would you give to someone considering this career?
Many professionals want their work to impact people in a positive way. As a Team Lead in Winery Operations, you'll constantly analyze existing operations to find improvement opportunities. You'll also play a significant role in sourcing new equipment, processes, and people.
Team Leads at Gallo can pursue varied careers, so don't hesitate to explore your options. Whether you feel more at home behind a desk as an Analyst, in the vineyards as a Ranch Lead, giving tours with Hospitality, or joining the Winemaking Team, you can use your Team Lead skills effectively.
Operations Management Trainee, Petaluma Poultry
Name: Sylvia C
Job Title: Operations Management Trainee
Department: Operations
Company: Petaluma Poultry
Typical Salary Range: $45,000-$53,000
Please describe a typical day at work.
I come in at 6:00 AM and start by checking email, then I take attendance and start the line. I communicate with the USDA, check line speed and employee rotations.
Why did you choose this career path?
I love animals and the science behind raising them for consumption.
How did you start out?
I started out by becoming an intern.
What do you love about your job?
I love the people I work with.
What skills, training, and certifications do you need to have to be successful?
Communication skills
People skills
Day-to-day operations training
What advice would you give to someone considering this career?
Take a communications class.
Vineyard Unit Manager, Gallo Vineyards, Inc.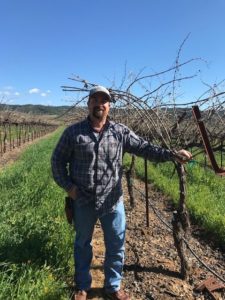 Employee Name: Jeff Magnasco

Job Title: Vineyard Unit Manager
Department: Gallo Vineyards, Inc.
Company: E&J Gallo Winery
Typical Salary Range: Starting at $50K to $60k annual salary
Please describe a typical day at work.
A typical day at work is starting the day with our vineyard teams, discussing the day's work and any questions that may have come up. After startup, we check in with our FLC crews and look at the progress of what they are currently working on. Working with my team we are constantly communicating to line up equipment and personnel for the next day. We maintain our ranch budgets and aligning with our various partners to ensure we meet wine style targets for our various Premium wine programs all while continuing our commitment to sustainable farming.
Why did you choose this career path?
I grew up around the wine industry in the Dry Creek Valley and that started my interest. My dad has been in the industry for about 40 years or so and I knew growing up I wanted to do what he was doing.
How did you start out?

I started out when I was in high school through my ag science classes and FFA. Once I had my license I began working seasonally/part-time for a few different local vineyard management companies. That hands-on experience opened my eyes to all that I could accomplish in this industry. Once I graduated and began classes at SRJC I gained even more opportunities to network within the industry as well as received the opportunity to work abroad in South Australia for about 6 months at Penfolds Winery.
What do you love about your job?
I enjoy the interaction with the team I work with. From winemaking partners to our field crews and tractor operators, they make each day a new experience and a learning opportunity to become better at what a love doing, growing premium wine grapes. In addition, the amount of research and new information that we gain in this continuously growing industry makes it that much more enjoyable to learn, grow and collaborate with my peers.
What skills, training, and certifications do you need to have to be successful?

In today's industry, a 4-year degree in Viticulture and Enology is a standard requirement. I'd also suggest a minor or at least course work in Agriculture Business. I have held my PCA license for the last 10 years, so I would suggest PCA, CCA or at least a QAL license to help support your vine nutrition and pest management programs and the decisions that go into program designs.
What advice would you give to someone considering this career?
I would suggest that you take every opportunity to get hands on experience and working within the various positions of this industry. The more experience you gain the better prepared you will be in your career and you will gain a better understanding for where you want to be moving forward.
Continuous Improvement Manager, Petaluma Poultry

Employee Name: Lindsey C.
Job Title: Continuous Improvement Manager
Department: Petaluma Poultry
Company: Plant Supervision
Typical Salary Range: $55,000-$68,000
Please describe a typical day at work.
On a typical day, I compile reports on performance, efficiency, and retention, among other metrics essential to our success as a processing plant. I use this data to drive sustainable improvements for the company through our processes impacting people, products, planet, and profitability.
Why did you choose this career path?
I am passionate about working with people towards a common goal, and chose to pursue a processing plant position to further my experience in the poultry industry.
How did you start out?
I spent over two years on the line operations side of our business on the East Coast, then I transferred to Sonoma County to pursue operations experience in the processing plant. After being a process supervisor for eight months, I was promoted to my current position.
What do you love about your job?
I love motivating our associates to want to be successful and promoting an atmosphere of continuous improvement on all levels. I get to help solve problems, use my creativity to present data/research, and I get to see our company get better each and every day.
What skills, training, and certifications do you need to have to be successful?
In this position, both technical skills and interpersonal skills are essential in order to execute data-driven process improvements. I also have six-sigma, Lean Manufacturing, and Root Cause Analysis training.
What advice would you give to someone considering this career?
Always keep in mind that on either a personal or professional level, an attitude toward continuous improvement will always lead to success. This job ensures that we celebrate all success, big or small, with keeping in mind that we can always take it to the next level. Being a people persona, being driven and motivated, and being innovative are keys to success in this position!
Supply Chain Manager, La Tortilla Factory, Inc.
Employee Name: Jaime Martinez

Job Title: Supply Chain Manager
Department: Supply Chain
Company: La Tortilla Factory, Inc.
Typical Salary Range:   Buyer/Planner: $60k – 90k+;  Purchasing or Supply Chain Manager: $80k – $100k+
Please describe a typical day at work.

Collaborating with Sales, Finance, and other departments to advance company goals and initiatives. Reviewing key performance indicators, and working to improve them.  Reviewing requirements against capacity and materials availability, and working to meet them.  Meeting with current and potential suppliers.
Why did you choose this career path?
My interest in business led me to this career path. I began with the desire to learn more about general business in school, and sought out management training positions after graduation.  Once I was in a supply chain management role, I continued to enjoy the work and decided to continue in the field.
How did you start out?

I worked at the family restaurant business going through school. During college, I participated in hospitality management internship and other college level programs related to food & beverage industry.  Then I applied to the Navy Supply Corp program.  After an almost yearlong training, I started out in a foodservice position, and later moved to general supply and supply management.
What do you love about your job?
I love working with a team of highly talented people to provide a great product to our customers and consumers. We are challenged to provide this product in the most efficient manner, and work hard to keep ahead of our competitors to continue to do what we do into the future.
What skills, training, and certifications do you need to have to be successful?
For this position, a business or economics degree is highly desired. There are many supply chain managers who are very talented that have worked in their fields successfully without an advance degree or even a bachelor's degree, however, this is more often becoming the exception.  There are certification programs such as ISM's (Institute for Supply Management) CPSM (Certified Professional in Supply Chain Management), and APICS Association CPIM (Certified in Production and Inventory Management) that are good for learning more in the field.
What advice would you give to someone considering this career?
Get as much education as possible, and get as much experience in different areas of supply chain management. Sub-specialties in supply chain management include purchasing, logistics, and production planning.  With each new position try to get closer to your desired industry and area of interest.  Supply Chain management is a relatively new specialty in business.  Interconnected, global supply chains are becoming more the norm.  More often, business need employees who are knowledgeable in managing these supply chains and apply methodologies to make them more efficient.  If you dedicate yourself to the field, you will have many opportunities open to you.
Cellarmaster, Carneros Hills Winery
Employee Name: Ramiro Garcia

Job Title: Cellarmaster, Carneros Hills Winery
Department: Production
Company: Jackson Family Wines
Typical Salary Range: DOE, Salaried Position
Please describe a typical day at work.
Every day is different. Each morning I hold a tailgate meeting with the crew to coordinate the day and motivate employees. After that it can be anything from meetings, trainings, planning for winery events, or researching how to make operations more efficient and safer.
Why did you choose this career path?
Wine makes everyone happy!
How did you start out?

I started at a small winery in Gonzales, CA as a harvest employee. I learned so much from just one harvest and grew from there. I came to JFW in 1999 as a Skilled Cellar Worker and then was promoted to Cellarmaster.
What do you love about your job?
Training and teaching others to help develop their skills and help others grow in their careers. As a former baseball coach, I have transferred so many of those skills to my current job. I love the company I work for and seeing the winemaking process through from grape to bottle.
What skills, training, and certifications do you need to have to be successful?
At least an AA degree, on the job training is a must, certified forklift trainer
What advice would you give to someone considering this career?
Work one harvest and see if it is for you. If you enjoy the hard work and busy season, then it's a great place to be year-round!
CAREER EXPLORATION WEBSITES & RESOURCES

  Look for this symbol to find the most popular resources.
An interactive site that provides both college and career information.
Explore careers and industry certification needed for each career.
Career exploration through self-discovery, interests, and skills. Curriculum for teachers or students can explore on their own (registration required).
Explore careers by personality type or industry. Watch career spotlight videos, read interviews with industry professionals, learn responsibilities, skills, pay, etc. for thousands of jobs. Gladeo also works with Zip Recruiter to show live job postings for those particular positions.  
Interactive user-interface, similar to Google Maps, allows students to create a roadmap to navigate through K-12, CTE, college, and certificate training. 
Videos searchable by industry salary, sector, and STEM fields. 
High-quality videos showing a day-in-the-life of many different careers.
A searchable library of career videos curated by Sonoma County teens with links to O-net and US Department of Labor Information as well as career center information.
Career-focused video interviews with professionals and celebrities. Students can access through their Naviance accounts here.
Live and pre-recorded video sessions with career professionals. Free access during shutdown ( registration required).
Fun video with helpful tips on how to ace a video interview. Especially important during these times! 
Various on-line resources, worksheets, and lessons focused on preparing students for life and career.
Education and career planning and preparation handouts.
Career readiness resources and handouts separated by career awareness, exploration, and preparation as well as suggested grade level.
A community forum where students can get free personalized career advice from real-life professionals.
A resource for women and girls in the North Bay (Sonoma and Marin counties) interested in learning more about STEM education and careers. Learn about events, camps, internships, jobs, and connect with mentors with a passion for STEM.
Graphic design, presentations, and photo editing. Built-in tutorials will help students get acquainted.
Easily (get it?) bring data to life by creating a unique and fun infographic.
Slightly more complex web-based CAD program. Combines 3D CAD, data management and analytics. Free plan available for education.
Online tool for videos and presentations using a library of animations. It can easily be exported to YouTube, Vimeo, and PowerPoint.
Makes slideshows more exciting and engaging by using one giant canvas and allowing users to zoom in and out to progress the presentation.
Create stories, games, and animations.
Simple entry-level web-based CAD program for 3D design, electronics, and coding.Free plan available for education.