Aligning Industry and Education Through Competitive Grant Making
Apply for 2023-2024 Funding
Submit your Statement of Interest now through January 11, 2023
Since 2013, CTE Foundation's competitive grantmaking program has incentivized schools to develop innovative career technical education programs that integrate core academics with technical and career readiness skills aligned with local workforce development needs. To qualify for funding, programs must promote career-connected learning and help students build employer relationships. 
CTE Foundation grants represent the only source of local funding that allow schools to experiment with new education strategies that provide authentic learning opportunities and connect students to meaningful careers in Sonoma County.
To ensure the grantmaking program remains both relevant and responsive to stakeholder needs, we seek input through direct meetings with education partners, community surveys, student input and educator grant reports to drive our grantmaking strategy.
Click here to learn more about opportunities to support the 2023-2024 academic year.
Want to apply or learn more?
Competitive Grants
Support the start-up or expansion of career technical education and training programs/courses, for credit (middle school, high school or college), including funds for staffing, supplies, professional development and instructional materials. Request for Applications (RFA) are distributed on an annual basis, as funding is available, following a specified timeline.
Special Initiative Grants
Support the start-up or expansion of special initiatives for career technical education and training including program/curriculum development, staffing, supplies/equipment, professional development (teacher externships) and instructional materials. Request for Proposals (RFP) may be distributed and/or awarded at any time during the year, based on funding needs and available funds.
Donor-Directed Grants
CTE Foundation accepts donations and awards grants as directed by specific donors and aligned with our mission and focus areas. Donor Directed Grants may also support grants offered through the Competitive Grants or Special Initiative Grants cycle.
Maker – Principles of Engineering – $17,814
Construction Technology I & II – $21,350
Farm to Table/Integrated Culinary – $14,135
Geyserville New Tech Academy
Robotics & Engineering – $29,736
Aeroponics Science (Innovating Ag Education Fellowship) – $20,000
Principles Of Engineering & Design – $21,645
2023-2024 Partnership Funding Opportunity
CTE Foundation is offering a flexible funding opportunity to schools/districts during the 2023-2024 academic year to support the diverse needs of students in reaching college and career readiness.
CTE Foundation has adopted a trust-based philanthropy model recognizing that our work is grounded in relationships with people and organizations who ultimately want the same thing we do – successful, happy, prepared young people who will have a positive impact on the community.
We believe that strong relationships with those we fund are built through honest, open and transparent dialogue and sharing. Our goal through this partnership funding opportunity is to embed a collaborative approach in all that we do; to enter a relationship with you humbly and with curiosity. We know we don't have all the answers and recognize that our education partners are the boots on the ground with the direct experience that we can learn from.
Looking for More Funding Details?
Attend our next Q&A session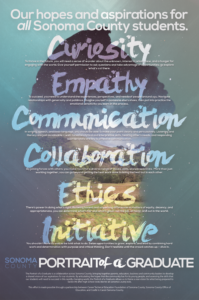 Statement of Interest (SOI) period opens. Register and view the form here.
To view a PDF of the form questions, click here. 
Q&A meetings with CTE Foundation (Mandatory) | You will receive a signup link upon submission of your preliminary Statement of Interest
Final Deadline for Statements of Interest
Contract Negotiations/Finalization
Our commitment to diversity, equity, belonging and antiracism
CTE Foundation is grounded in our vision that all students have rewarding careers that strengthen their lives, our community and the economy. We believe this is only realized by ensuring equitable access to education and career pathways regardless of race, gender, ethnicity, socioeconomic background or ability.
We acknowledge the difficult truth underlying the systemic racism that contributes to inequities impacting a young person's ability to realize their full potential.
We invite and embrace the many identities of the communities we serve regardless of race or ethnicity, language spoken, family makeup, gender identity, sexual orientation, ability, immigration status, economic status, educational attainment, neighborhood in which one lives or any other defining characteristic.
Therefore, we pledge to work to dismantle racism in our own organization through our hiring, promotion, and retention practices; our board governance, representation, and policies; and in our community through our grant making, program development, student and teacher engagement and community partnerships.
Public schools/districts serving Sonoma County students in grades 6-12; and, private or charter schools serving Sonoma County student populations considered high-risk, underserved or under-resourced, in grades 6-12.
Interested applicants must complete the short Statement of Interest (SOI) form and participate in a mandatory 45-minute conversation (via Zoom) with CTE Foundation. 
Following this conversation, you will have the opportunity to finalize/re-submit your Statement of Interest for final consideration of funding.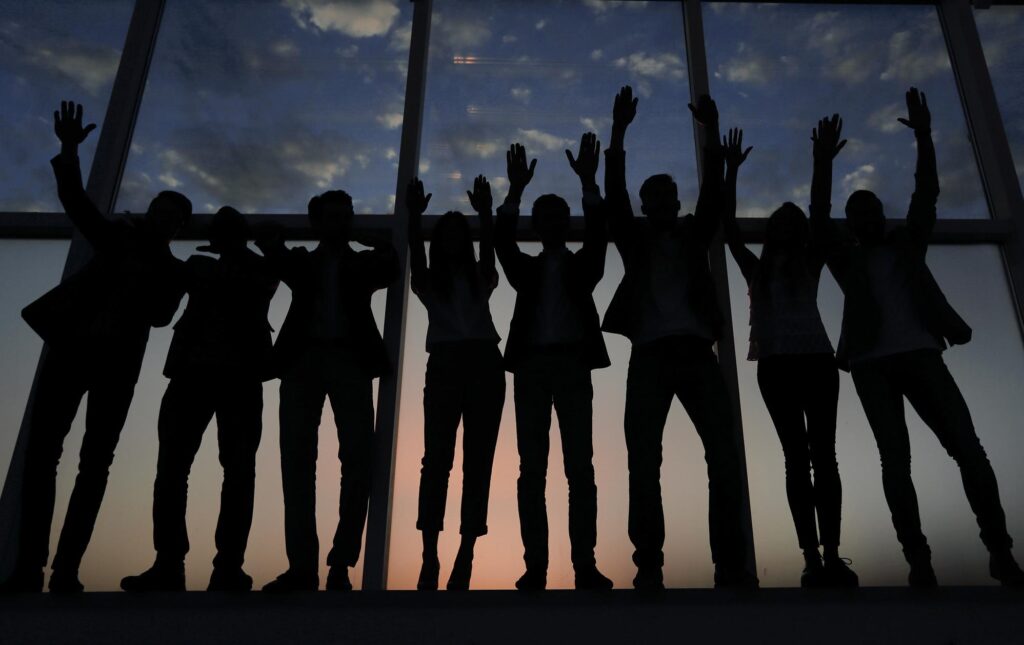 Recommended Funding Request:
$5,000-$25,000
There may be an opportunity for higher funding levels; this guidance is based on current assumptions about potential interest in the opportunity and total funds available.
Implementation time frame:
 Beginning November 7, interested applicants must login and/or register via our online portal: https://www.grantinterface.com/sl/BNJcwV
Attend one of the Partnership Workshops – offered in-person November 30 or online December 1.
 Once in our online portal, select Partnership Funding Opportunity 2023-2024 and view the Statement of Interest form. (To view/download the form questions, click here.) You can provide short written statements or as an alternative, you have opportunities to provide video or audio files in lieu of written statements.
Upon submission of the Statement of Interest Form, an invitation to a mandatory 45-minute (Zoom) meeting with CTE Foundation will be sent to the submitter. This meeting is essential to the funding process and our effort to build a relationship with the organizations we fund.
Revise your Statement of Interest, if applicable, to ensure clarity for final consideration of funding. 
In your Statement of Interest, you must identify/describe student need and your proposed solution (project). Your proposed solution should align with your institution's strategic vision around career technical education, work-based learning and/or career-connected learning for students.
We encourage teachers to apply but all submissions must have site and district leadership approval.
Our 2023-2024 Partnership Funding Opportunity aims to be flexible and to meet gaps that are not being met/may not be eligible through other funding sources. Our desire is that funds awarded fill a gap or braid funding sources to increase/enhance delivery of programs/services that would otherwise be unavailable to the applicant OR were denied funding through other public/state funding sources such as Career Technical Education Incentive Grant (CTEIG), K12 Strong Workforce funds and/or Perkins.
Over the past year, CTE Foundation has gathered information from students, educators and schools to understand needs and priorities around how best to support students in ensuring that they see school as relevant and to best prepare them for their future when they graduate from high school.
Through surveys, reports and small group meetings conducted by both CTE Foundation and myriad community partners, CTE Foundation determined that that there are a wide range of challenges and needs that our stakeholders have and there is no one-size-fits-all solution. At the same time, there is a wide range of funding available to schools to support career technical education and work-based learning through state and other organization investments. Our goal is not to replicate existing funding opportunities but to enhance successful programs, support fledgling programs or provide bridge funding that supports innovation or helps meet a school's strategic vision around future readiness.
How We Evaluate & Partner
We will evaluate your Statement of Interest and the subsequent meeting with you on:
Student Need: Is the student need clearly identified? Is there data that helps describe the need?
 Proposed Solution: Is the proposed solution clearly addressing the need identified?
Alignment with Strategy (not all of these strategic elements need to be addressed but if your program does address them, please share with us how/why)

Is your program linked to your school or district's long-term strategy to provide high-quality work-based learning opportunities?
Is your program linked to CTE pathways/pathway expansion?
Does your program provide opportunities for students to earn early college credit

Stakeholder Voice

How does the program respond to student or educator needs as expressed through feedback tools such as YouthTruth?
Is this feedback/voice representative of your student population in gender, ethnicity, race, socioeconomic status, language and/or other identities?

Equity

How are you providing opportunities for educators, students or groups who are systematically burdened by inequities (low-income households, students of color and Indigenous students)?



Portrait of a Graduate/Graduate Profile

How does the program help the school take steps in actualizing their graduate profile (or the County Portrait of a Graduate) for students or educators?
Examples of Activities We May Fund
Throughout 2022, CTE Foundation staff met with educators to learn more about their students' needs and the challenges and opportunities that schools have to provide relevant, career-connected learning so that young people are more prepared for their futures. Based on this, schools identified many different ways they could support students. Here are some examples of activities that may be funded, but this list is not exhaustive and it is likely that your school or district may have other project ideas to best fit the needs of your studnets. 
Work-based learning

Staff time to modify curriculum so that it incorporates work-based learning opportunities and activities (in CTE or general education courses)
Coaching or professional development to support teachers in providing quality work-based learning
Program supports such as transportation, supplies, software applications or curriculum fees to enhance work-based learning curriculum or systems

Course/section support

Course sections that provide a "wheel model" or CTE pathway exploration for middle schoolers or first- or second-year high school students to explore/learn more about CTE pathways within the school (could also be a summer course for incoming freshman or sophomores)
Course sections that support CTE pathway completion (for example if a capstone course is needed to fulfill the 3-course CTE pathway)
Course sections at middle schools that support building out CTE exploration that leads into /connects with local high school(s)
Course sections in CTE that provide early college credit at a local junior/community college

Planning grants

Planning time for teachers, counselors or administrative staff to:

Develop plan/strategy to apply for funding through the Golden State Pathways opportunity
Explore bringing a Sonoma Corps program/course to the campus
Explore 7th period options and/or support in modifying the master schedule to support CTE pathway expansion or more quality WBL (such as internships)
Develop stronger bridges with the feeder middle/junior high schools to have more robust CTE opportunities that build through a young person's school experience
Support middle schools in adopting a graduate profile that is tied to their high school
Develop stronger/ties relationships with local junior/community colleges to expand the number of early college credit opportunities in CTE at the high school site

Supply grants

For teachers to purchase supplies/equipment to enhance their CTE courses