VIRTUAL
CAREER-CONNECTED LEARNING
Not even a pandemic can stop you from finding the career paths that are right for you. You can still discover your interests, exploring careers, build real-world skills, and start building your career path.
But where do you start? Don't worry, CTE Foundation is here to help guide you through it by offering virtual career-connected learning experience with local businesses. Take a tour of a facility, discover careers, and learn from personal stories.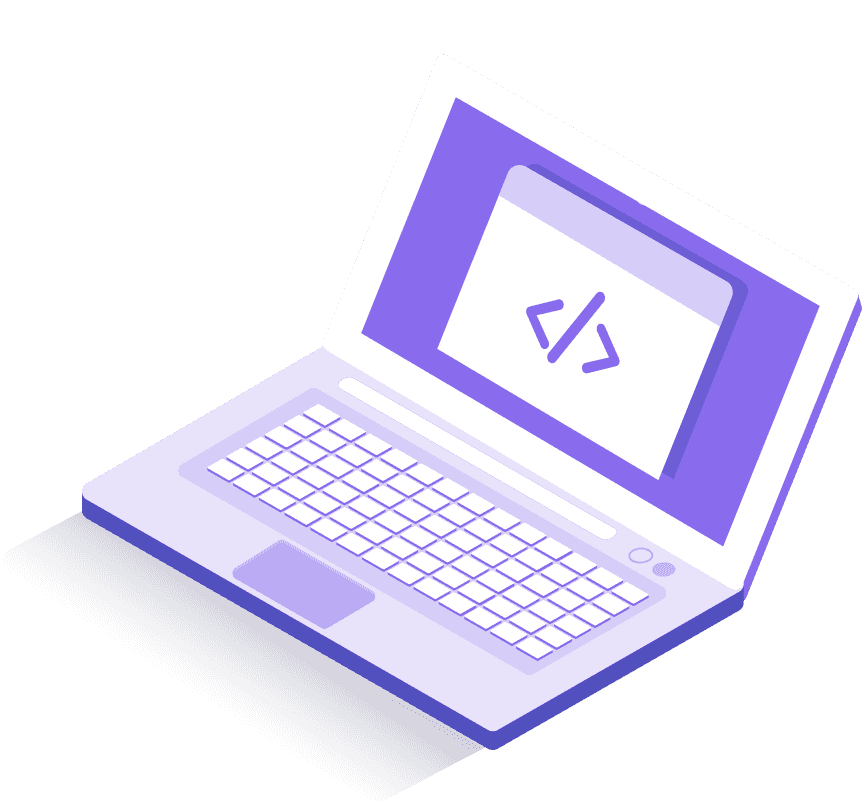 All events will be streamed live on CTE Foundation YouTube Channel. Please interact with us by commenting and asking questions in the YouTube Live Chat function. Recordings of all activities will be available to view after the live stream. 
More activities will be added regularly so check back often.
2020-2021 INDUSTRY FOCUS CALENDAR
JANUARY: Agriculture / Food & Beverage Manufacturing
FEBRUARY: Hospitality & Tourism
MARCH: Healthcare
APRIL: Energy, Environment, & Green Technology
SEPTEMBER: Portrait of a Graduate (Key Attributes for Success)
OCTOBER: Advanced Manufacturing
NOVEMBER: Construction
DECEMBER: Automation & Digital Transformation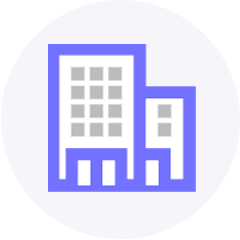 "The Manufacturing Process of Tea" with Traditional Medicinals
Thursday, January 28, 2021
2:30 PM – 3:00 PM
Take a look inside one of the biggest tea companies in the world, Traditional Medicinals! See the process of how medicinal tea is made to create a product that is both tasty and healthy. This activity will also have a strong focus on the critical roles of production, maintenance, and engineering.
HOSPITALITY & TOURISM
February 2021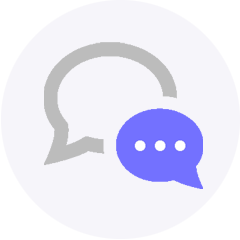 "A CONVERSATION WITH CHEF JOHN ASH"
Tuesday, February 4, 2021
10:00 AM – 10:35 AM
He is known as the Father of Wine Country Cuisine. Chef John Ash opened his namesake restaurant, John Ash & Company, in 1980 in Santa Rosa, CA. This internationally acclaimed restaurant was just the beginning. He is also a radio and television host, instructor, and award-winning author. Now, he will face his biggest challenge yet… answering questions from a high school culinary class!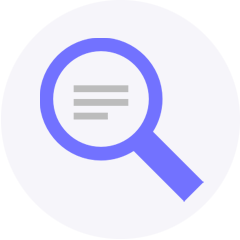 "Sonoma County's Unique Tourism Industry" with Sonoma County Tourism
Tuesday, February 9, 2021
11:00 AM – 11:30 AM
Sonoma County is known around the world as a vacation destination. But what makes this area so unique? Is it the beautiful parks and coastline? The hundreds of wineries? The incredible food? It's all this and more! Learn what drives our hospitality and tourism industry and what kinds of careers are critical to its success.
"The People Behind Sonoma County's World-Famous Events"
Thursday, February 11, 2021
2:30 PM – 3:10 PM
Ironman Triathlon, California Artisan Cheese Festival, and Wine Road are just a small handful of large events hosted around Sonoma County every year that bring tens of thousands of visitors to our region. We sit down with some of the people that make these events possible to learn what it's like to coordinate and market these events locally and to the rest of the world.
AGRICULTURE / FOOD & BEVERAGE MANUFACTURING
Sponsored by the Traditional Medicinals Foundation.
Demonstration & Discussion:

WINERY WELDING DEMONSTRATION

with E. & J. Gallo
We go on-site at E. & J. Gallo Winery for a tour, welding demonstration and to discuss careers within the critical role of winery maintenance.
Discussion:

DAIRY DONE RIGHT

with Clover Sonoma
Learn how Clover Sonoma builds sustainable agriculture, animal welfare, and protection of the environment into its business model.
AUTOMATION & DIGITAL TRANSFORMATION
Demonstration & Discussion:

AUTOMATION AND THE CAREERS OF THE FUTURE

with Blentech Corporation
The jobs of tomorrow will look different from the jobs of today. Automation is becoming more prevalent but there are ways to get ahead of the curve and prepare for the careers of future.
Panel Discussion:

HOW COVID WILL CHANGE FUTURE CAREERS

with Keysight Technologies
Two executives from Keysight Technologies discuss how the company has adjusted to COVID and how it will change future careers. Learn about the new sets of skills necessary to succeed in your career.
CONSTRUCTION
Construction Month and the virtual activities were planned in partnership with the North Coast Builder's Exchange.
Panel Discussion and Short Construction Tour:

TAKE A WALK THROUGH A LIVE CONSTRUCTION SITE (SHORT TOUR)

DOUG HAMILTON, OAK GROVE CONSTRUCTION
Watch a conversation with Doug Hamilton of Oak Grove Construction as we play clips of a video tour that explores a live construction site as they completely rebuild the stadium, baseball and softball fields, track, and basketball courts of Sonoma Valley High School.
Site Tour:

TAKE A WALK THROUGH A LIVE CONSTRUCTION SITE (FULL TOUR)

DOUG HAMILTON, OAK GROVE CONSTRUCTION
Explore a live construction site with Oak Grove Construction as they completely rebuild the stadium, baseball and softball fields, track, and basketball courts of Sonoma Valley High School.
Tour & Demonstration:

CUSTOM SHEET METAL FABRICATION

SIMPSON SHEET METAL
Take a look inside the Simpson Sheet Metal facility in Santa Rosa to see how their master fabricators create custom pieces used for homes and commercial buildings.
Construction Tour:

EXPERIENCE A WINE CAVE EXCAVATION

TONY SIMMONS, NORDBY CONSTRUCTION
Nordby Construction is known for its commercial construction, signature homes, and wine caves. Let's try to see it all! This activity will allow us to see the construction being done on several different sites, including the unique experience to see a wine cave excavation!
Panel Discussion:

EXPLORING CAREERS THROUGH THE NORTH BAY CONSTRUCTION CORPS

RICHMOND CONSTRUCTION
Thinking you might be interested in a construction career? Learn about how the North Bay Construction Corps can help you explore career opportunities while learning the basics of the building trades. Click HERE to learn more about the program.
Interview:

BARBIE SIMPSON, SIMPSON SHEET METAL HEATING & AIR CONDITIONING
Barbie's parents started Simpson Sheet Metal 38 years ago. Barbie started in high school and stayed with the company her entire career. After learning every piece of the business, she has worked her way to become the current Owner and CEO.
Interview:

JOSE FRANCO, FOREMAN

OAK GROVE CONSTRUCTION
Succeeding in the construction industry takes hard work and the drive to continuously grow and learn new things. With a love for working outdoors, Jose has demonstrated he has what it takes to successfully lead a safe and efficient team. Now, he leads a team as a Foreman at Oak Grove Construction.
ADVANCED MANUFACTURING / R&D
Manufacturing Month and the virtual activities were planned in partnership with the Sonoma County Economic Development Board and the Sonoma County Office of Education
Manufacturing Demonstration:

SMALL DEVICES THAT MAKE A BIG DIFFERENCE

with Labcon
Let's go behind the scenes at a medical device manufacturer in Petaluma, CA. We take a video tour and get a demonstration of an assembly line that cost over $2,000,000 and produces 300,000-400,000 medical pipets every day used for COVID testing.
Manufacturing Demonstration:

SAVING LIVES THROUGH ENGINEERING & MANUFACTURING

with Medtronic
Experience Medtronic through an in-depth look at one of their manufacturing processes followed by a live Q&A session with R&D Engineer Matthew Baldwin.
Panel Discussion:

INTERNING IN THE MANUFACTURING INDUSTRY

with Keysight Technologies
What's it like to start interning at a major tech company right out of high school? Three interns from Keysight Technologies provide insight into what it was like to jump into the manufacturing industry. Their managers will also join to provide context of why this type of internship is a win/win for the intern and the company.
Facility Tour:

MANUFACTURING WITH MAX PRECISION

with Max Machinery
Take a live virtual tour of Max Machinery Inc. in Healdsburg, where they engineer, manufacture, and test high-tech precision flow meters. Two representatives from Max Machinery will give us an inside scoop on the processes and equipment they use to engineer this unique product.
Panel Discussion:

HOW SENSORS ARE USED IN MANUFACTURING

with Straus Family Creamery, Keysight Technologies, and Vinify Wine Services
What do a creamery, a tech company, and a wine company all have in common? Sensors! Straus Family Creamery, Keysight Technologies, and Vinifiy Wine Services discuss how their company uses sensors every day in their manufacturing process.