"I promised my parents that I'd find a way to buy a small property and build them a house," Brian says. "Hopefully in ten years, I can apply all the skills I'm learning here to do that."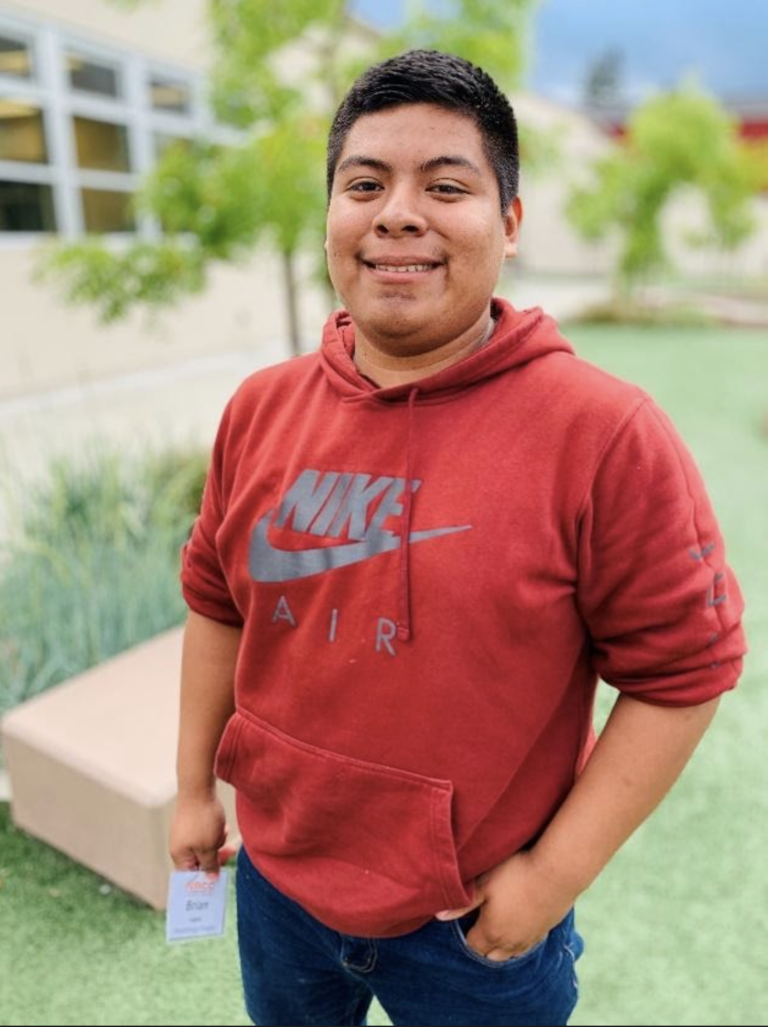 Brian graduated from Healdsburg High in Spring 2019 after four years that he says were "a bit insane." During his first couple of years in high school, Brian had participated in a college readiness program. But something wasn't quite right.  
"I had good grades, but I just wasn't happy," says Brian, "All around me, people were studying for the SAT but I just didn't feel a connection. I was pretty depressed and not motivated to do my work, even though I had the ability."
There was one spark in his high school experience, and that was his construction class with teacher Mr. Pagni. 
"I really enjoyed it because it was more hands-on," he says. "I was finally happy because I felt connected with the teacher, the other students, and the work. This class really has helped me develop my self more than my other courses."
Brian was a perfect fit to enroll in the third Healdsburg cohort of the North Bay Construction Corps (NBCC), where he was able to learn about a broad range of skills and opportunities in the construction trades. 
"I am really drawn to welding and electrical, it's fun messing with all those tools. I can imagine having so much pride, driving around town and saying 'Hey, I built that…I put electricity in that building.'" 
Brian will get intense, hands-on training when he participates this June in a two-week bootcamp hosted by NBCC, where they'll be framing out two houses in Graton, Calif. The bootcamp culminates with an industry hiring event, and Brian is a good prospect to get a job in the industry. 
"I'm not giving up on my education," he says. "In addition to working in construction, I plan to eventually study finance at the Santa Rosa Junior College because I'm good with numbers. It will help me when I have my own business down the road."