Join a dynamic, forward-thinking organization on a mission to innovate the 
education-to-career experience such that all Sonoma County students have rewarding careers that strengthen their lives, our community and the workforce.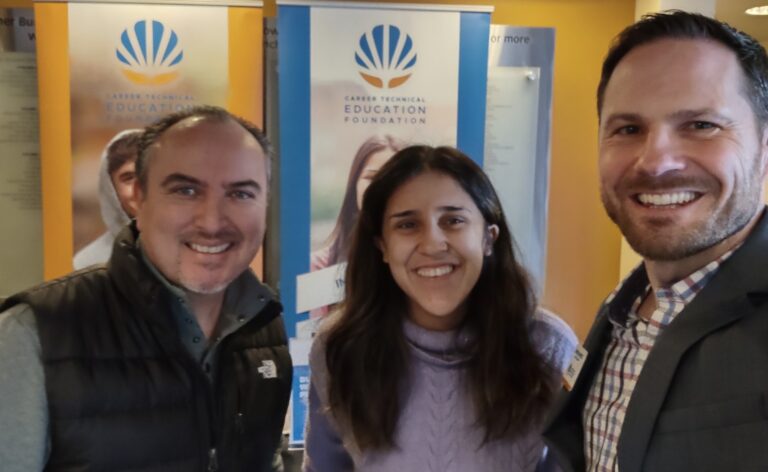 Thank you for your interest in working at CTE Foundation! We do not currently have any job openings. 
ABOUT CTE FOUNDATION
Career Technical Education Foundation (CTE Foundation) is among the fastest growing nonprofit organizations in Sonoma County.  Founded in 2013, the organization has experienced exponential growth expanding the staff from 1 FTE to 8 FTE employees and grown fundraising revenue from $150,000 to over $2 million annually. CTE Foundation attracts public and private funding to support programs/initiatives that align local education (schools, programs, teachers, students) with local economic, workforce and employer demand.  CTE Foundation works to improve the economic outlook for Sonoma County's youth by providing incentive grants and support for programs to local schools (K-12, Post-Secondary) to expand and enhance education offerings that deepen student engagement, provide career exploration through real world learning, and connect students to education/career paths leading to local high demand, high skill and high wage careers.
We are committed to building a diverse and inclusive workplace at CTE Foundation. We seek candidates from all backgrounds with broad experiences to help us bring innovative solutions to our education system and ensure our diverse population of students have equitable access to quality, career-connected learning experiences. We are deliberate about the kind of team and culture that we are building, seeking team members who are strong in their own aptitudes; demonstrate curiosity in their learning and onboarding; exercise initiative in meeting assigned tasks and objectives; and who also share our values of student equity, empowerment, engagement and entrepreneurial mindset. There is tremendous growth opportunity for the right candidate. We see these opportunities developing as we build our financial and human capacity in order to meet the growing need in our community and ensure large-scale impact.