CTE Foundation Celebrates 10th Anniversary
Leader in career education marks major milestone during CTE Month® 
Career Technical Education (CTE) Foundation, a leader in career education and partner for economic and workforce development in Sonoma County, is highlighting this month's national observance of career technical education by launching a year-long celebration to mark its 10th anniversary.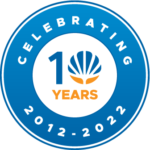 In 2012, CTE Foundation was founded in Sonoma County with the mission to align education and industry to strengthen economic development and student achievement by expanding and enhancing career technical training and work readiness for local students. The investment funding model was seeded by a $10,000 private donation in 2012 and today, the organization has exceeded more than $10 million in investments to support career-connected learning; funded over 143 high school CTE programs; and provided 21,672 students with the opportunity to connect with local employers and explore careers.
"For the past ten years, innovating the education-to-career experience has been the heart of the CTE Foundation mission," said Kathy Goodacre, CEO of CTE Foundation. "I'm grateful for the strong partnerships we've built and our positive impact on young people's futures in our community. There is no better time to celebrate our accomplishments and the value of Career Technical Education than during CTE Month®."
CTE Foundation is the only source of local funding that allows schools to experiment with new strategies that connect students to meaningful careers in Sonoma County.
CTE Foundation investments provide funding for education-to-career programs designed to improve student success, close the skills gap and create a workforce pipeline for Sonoma County's key industries. Bridging education and industry partnerships have been core strategies of the organization in providing students with opportunities for hands-on, real-world learning.
As part of the 10th anniversary, CTE Foundation is hosting a leadership luncheon on March 10th to celebrate their milestones as they honor Hamish Gray and Keysight Technologies with the Tony Crabb Spark Award. To attend the luncheon and for more information, visit www.ctesonomacounty.org/sparkaward.