all students felt prepared for life after high school?
When you support CTE Foundation, you help connect the dots between the classroom, life outside of school and life after graduation.
When these connections are made, school becomes more relevant. And when students see clear pathways to local employers and careers, they thrive. When students thrive, so does our community.
Student Story: Brian L., Construction Student
"I promised my parents that I'd find a way to buy a small property and build them a house," Brian says. Brian graduated from Healdsburg High in Spring 2019…
Student Story: Kaylie, Culinary Student
"I've always wanted to be a baker," said Kaylie, so it's no surprise that she has twice enrolled in the Farm-to-Table Culinary class, one of many funded by CTE Foundation.
Are you worried about we are preparing
young people for their future?
Quality CTE provides students the chance to apply identified skills to be successful in today's workforce. Whether it's healthcare or advanced technology, hospitality or food manufacturing, construction or agriculture: local businesses know that career technical education ensures that high school students see a pathway to in-demand careers and make informed post-graduation choices.
CTE Foundation programs connect students and educators to local employers. Employers connect them to emerging careers. Your investment opens the eyes of young people to the local career opportunities that can support themselves and their families.
Don't delay – make your investment now. Today's high school students could be part of the workforce pipeline – if they get access to the technical and employer-valued skills that are the hallmark of CTE classes.
Remember: Make your gift by December 31st in order to receive a tax deduction for 2021.
Find out why Max Machinery supports CTE Foundation and how they give in more ways than one.
Are you an employer concerned about the lack of a local workforce?
Whatever your industry, more positions remain unfilled in large part due to the changing needs of employers and employees. It is essential we invest in programs that build a pipeline of future-ready high school students.
Training young people is critical for economic recovery. The challenges of the last 2 years shone light on the value of connecting students to pathways and skills relevant to local jobs. Your donation helps create engaging and impactful career technical education for students.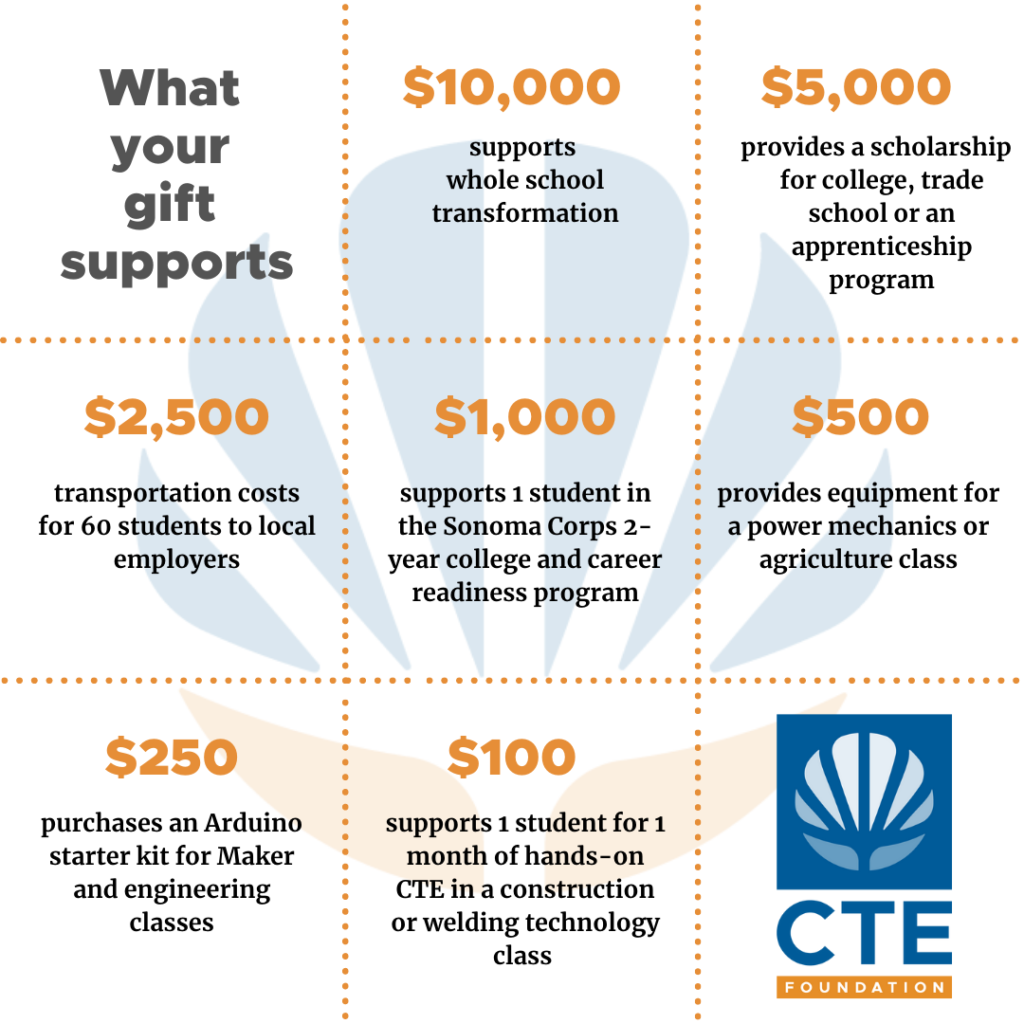 Support the CTE Foundation with a recurring gift.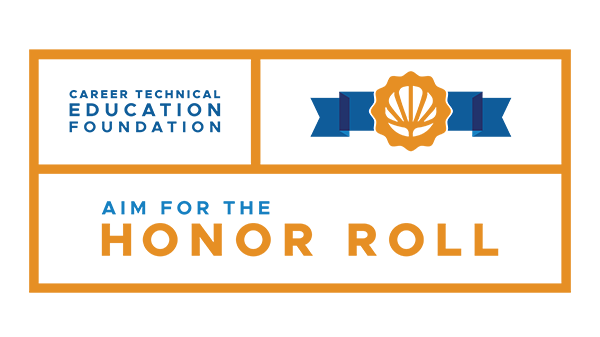 CTE Foundation is a 501(c)3 organization. EIN# 46-5607272
CTE Foundation
1030 Apollo Way, Suite 200
Santa Rosa, CA  95407