Questions? Contact Leslie via email or call (707) 755-5724
From February 4 – Partnering with Education – a conversation moderated by Lisa Wittke Schaffner
From February 11: Partnering with Students, a conversation moderated by Stephen Jackson
From February 18: Partnering with Champions, featuring a conversation with Cole Smith, winner of this year's Tony Crabb Spark Award
From February 25: Partnering with Industry, a conversation moderated by Julianna Graham 
Your monthly donation supports the delivery of relevant and rigorous learning opportunities for local students. Thank you for your help in strengthening student achievement and economic development in Sonoma County.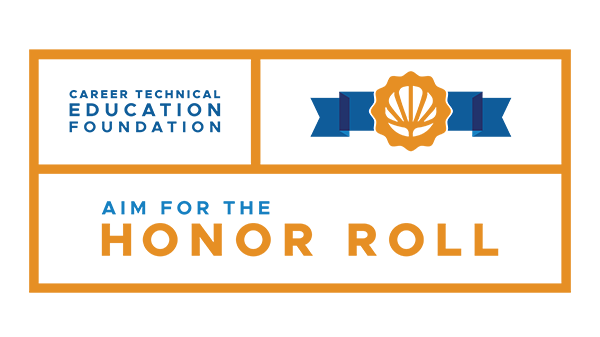 Partnering with Education
Snubbing the silo: Why educational institutions must work together to find innovative solutions to workforce challenges
CTE Foundation is working towards improved student success and strengthening workforce development. During this session, we will learn from other districts/organizations who have set the groundwork for forging valuable educational partnerships between K-12, community college and four-year universities in their communities.  
During this session, learn why early college credit in high school is a powerful tool to address equity. Plus, hear about an innovative K-12 and Community College partnership that is aligning pathways to college and careers for all their students.
This discussion will be moderated by Kathy Watson Goodacre and Lisa Wittke Schaffner, featuring: Diane Walker, Director, Industry Liaison & Post-Secondary Partnerships at Antelope Valley Union High School District; Robert Curtis, Senior Director, Networks and Practice Development at Linked Learning Alliance; Allie Greene, Principal at Laguna High School in Sonoma County; and, Vanessa Luna Shannon, Director of Gateway to College, Santa Rosa Junior College.
Partnering with Students
The student experience: How CTE is keeping kids engaged in 2021
An exciting opportunity to hear directly from students about their experience in local CTE pathways.
The discussion will be led by Stephen Jackson, CTE Foundation Board Member and retired Director of CTE Partnerships at Sonoma County Office of Education. Students from pathways in science/biotech, engineering and ag will share projects they're working on and share what they get out of their CTE coursework.
Partnering with Champions  
Celebrate CTE: Honoring our

Tony Crabb Spark Award

recipient, Cole Smith
Partnerships for skilled trades education and CTE pathways: Why should the community care?
Plus, help us honor local teacher Cole Smith, the 2020 Tony Crabb Spark Award recipient.
Cole was selected for the award due to his innovative teaching with career technical education and genuine passion for student success.
Guest speakers Erin Walsh (Harbor Freight Tools for Schools) and Chuck Wade (Sonoma County Office of Education) will discuss the role CTE teachers and the community at large have in student achievement and better life outcomes.
Partnering with Industry
Time is gold: how the need for industry investment goes beyond writing a check
Moderated by Julianna Graham (CTE Foundation Board Member/American River Bank), panelists are from a cross-section of Sonoma County industries will share their experiences being involved as a partner with CTE Foundation.
From shorter engagements such as participation in a virtual panel to taking on a full-time intern, we'll discuss the many ways local businesses can get involved to enhance our students' career-connected curriculum through a wide range of activities. 
Robin Bartholow, North Coast Builders Exchange

Will Seppi, Costeaux French Bakery

Hamish Gray, Keysight Technologies

Dan Voit, Blentech