Ben A., a student at El Molino High School, is creating a new clothing brand that he believes will be a big hit among his peers. At fifteen years old his friends are already rallying behind his idea, and Ben is starting to make T-shirts with the logo he designed. Ben's participation in his school's Project Make class has helped him develop his brand ideas and spurred his interest in entrepreneurship.
Project Make is a CTE course that teaches students basic design and engineering principles, and allows them to practice using tools and technology currently in use in a variety of industries, such as 3D modeling and printing, graphic design software, simple circuitry and computer programming. In addition to learning technical skills related to design and manufacture, the class develops skills in project management, budgeting, problem-solving, and communication.
At 11 years old, Ben had his first encounter with Photoshop and was immediately hooked on the ability to create and manipulate images.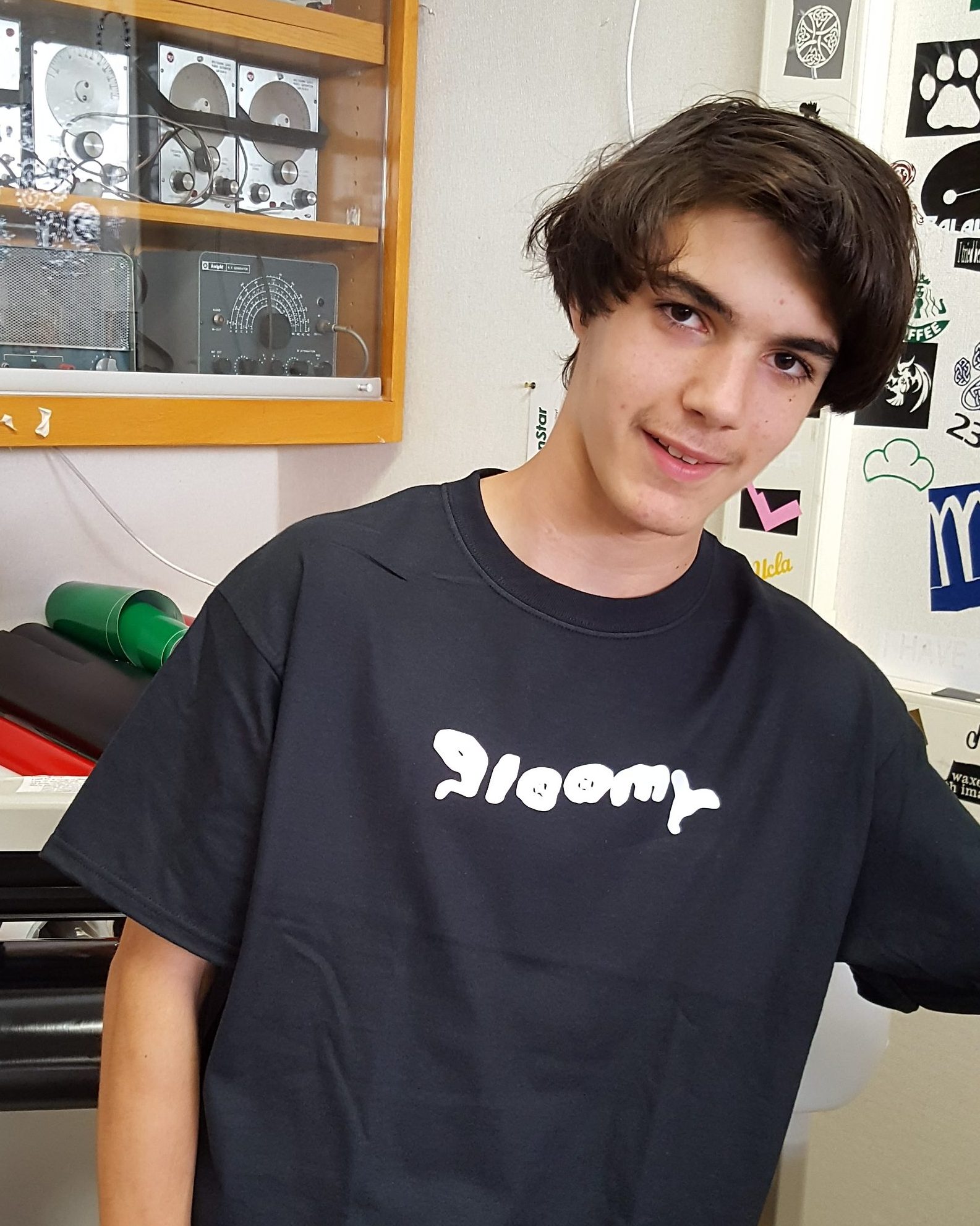 Friends took notice and complemented him on his unique designs, and then people began to pay him to create designs for them. "It's really cool to make your own stuff," Ben says, "Making a brand, putting it out there, and hearing people get excited about something you've made and they've never seen before; it's great!"
Ben joined the Project Make class to be able to explore different graphic design tools and technology, and to have dedicated time to work on his creative ideas. His latest creation is a new clothing brand, Gloomy. Ben conceived the name, developed the graphic design for the brand, created decals for application on clothing, and is now thinking about how to market it. "I hope to go somewhere with this," says Ben, "I want to invest in my design and to earn money on this idea, so that by the time I'm 19 I'll have an income."
Ben is considering his post high school options now. Going to college to get a marketing degree is one option, going to a school where he can build on his skills in design and video production is another. Whichever path he chooses, he's certain that a career in creative design and marketing is in his future.