Join Community WISE (Women Investing in STEM Equity) for this virtual speaker series to educate, engage and inspire!
Whether you are a STEM-curious student or an expert in your field, we aim to provide inspiration in your day by introducing you to talented and driven women in STEM fields. Each of our speakers will share their field of expertise, their education and career path and the skills they believe are necessary for success. There will be plenty of time to answer your questions. 
Feeling STEMspired? Your tax-deductible donations help make this content possible. Help us continue and expand this valuable work to build resources and lead change so that every woman and girl achieves her full STEM potential. 
All events will be streamed live on CTE Foundation YouTube Channel. Please interact with us by commenting and asking questions in the YouTube Live Chat function. Recordings of all activities will be available to view after the live stream. 
More activities will be added so check back often.
2021 CALENDAR
JANUARY 21: Carmen Medina, former CIA
FEBRUARY 18: Katie Henry, Micro:bit Educational Foundation
MARCH 18: Dr. Daphne Miller, Physician & Science Writer
APRIL 15: Amani Webber-Schultz, Shark Biologist
Help us continue and expand our work at CWISE to support the aspirations of young women interested in STEM training and careers.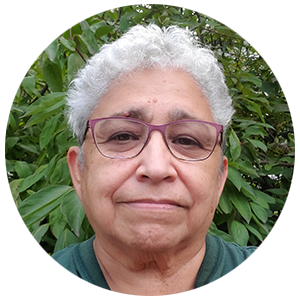 Carmen Medina
Thursday, January 21
4:30 p.m. – 5:30 p.m.
Carmen Medina  is an organizational heretic and all-purpose troublemaker who spent 32 years at CIA but when you meet her you will hardly notice.
On January 21, Carmen will describe the journey of a successful change agent, drawing on noteworthy examples from women in STEM and emphasizing the five key steps to success for change agents.
From 2005-2007 Carmen was part of the executive team that led the CIA's Analysis Directorate; in her last assignment before retiring she began the CIA's Lessons Learned program and led the Agency's first effort to address the challenges posed by social networks, digital ubiquity, and the emerging culture of collaboration. She was a leader on diversity issues at the CIA, serving on equity boards at all organizational levels and across Directorates. She was the first CIA executive to conceptualize many IT applications now used by analysts, including online production, collaborative tools, and Intellipedia, a project she personally green-lighted; as a senior executive, she began using in 2005 social networking and blogs to reach her diverse workforce.
She is the co-author of the new book: Rebels At Work: A Handbook for Leading Change from Within, which was informed by her career as a heretic at the CIA.  She is an in-demand expert on critical thinking, diversity of thought, and intrapreneurship, speaking to Fortune 500 companies, major non-profits, and governments.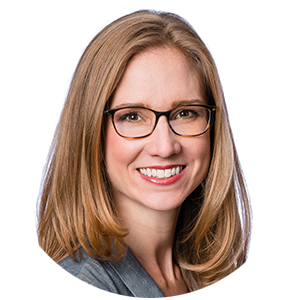 Katie Henry
Thursday, February 18
4:30 p.m. – 5:30 p.m.
Katie is the Head of Partner Engagement for the Micro:bit Educational Foundation in North America. She has worked in education for ten years, teaching students in kindergarten through college, and training more than 3000 educators worldwide on the topics of computer science and digital creativity. Katie is a licensed school administrator and computer technology coach.
Recently Katie has been invited to join U.S state, federal, and international education policy and diplomacy efforts. She served on the Women in STEM roundtable discussion at the Pennsylvania governor's office, as a Pennsylvania delegate to the State-Federal STEM Summit in Washington, DC, and as a U.S. Speaker in Morocco, sponsored by the U.S. State Department.
Dr. Daphne Miller
Thursday, March 18
4:30 p.m. – 5:30 p.m.
In a typical work week, Daphne Miller, MD spends as much time with ecologists, soil scientists, and farmers as she does with medical professionals. She is a family physician, science writer, Clinical Professor at the U.C. San Francisco, and Research Scientist at U.C. Berkeley School of Public Health. She studies the connections among health, culture, and agriculture, with the goal of building a healthier and more resilient food system from the soil up. 
 Daphne's second book Farmacology, Total Health from the Soil Up (HarperCollins 2013) appears in four languages and was the basis for the award-winning documentary In Search of Balance. 
Daphne is a graduate of Brown University and Harvard Medical School and completed her family medicine residency and an NIH-funded primary care research fellowship at UCSF. She is on the Advisory Board of the Center for Health and Nature at Oakland Children's Hospital and the Edible Schoolyard Foundation and a past Fellow at the Berkeley Food Institute and the University of Arizona Center for Integrative Medicine.
She lives and gardens in Berkeley, California.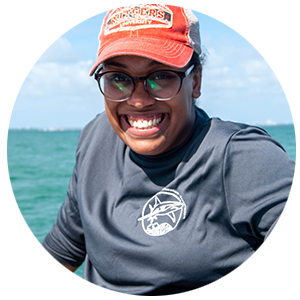 Amani Webber-Schultz
Thursday, April 15
4:30 p.m. – 5:30 p.m.
Amani Webber-Schultz graduated from Rutgers University in May 2020 with a B.Sc. in Marine Science.
During her undergraduate studies, she was a student researcher in Brooke Flammang's Fluid Locomotion Lab at the New Jersey Institute of Technology where she created 3D models for morphological studies of remoras. She was also a student researcher in Elisabeth Sikes' Paleoceanography Lab at Rutgers where she worked with foraminiphera.
She co-founded Minorities in Shark Sciences in June 2020, a group with the goal of assisting in diversifying shark science and helping women of color pursue a career in shark science. She is currently working at Field School (www.getintothefield.com) in Miami where she participates in shark and ray research and assisting with teaching field courses.
COMING SOON!
THE SPEAKER SERIES LAUNCHES IN JANUARY
SPREAD THE WORD!
Girls Tinker Academy is returning in 2021.