Message from Kathy Goodacre, CEO
As 2020 ends, I cannot help but reflect. It's an annual tradition to look back on accomplishments and set our sights on new goals for the coming year. In considering milestones today, I began by looking back at our January 30 newsletter – released just 10 days after the first case of COVID-19 was confirmed in the United States. So much has changed for us all!
 
All I can say is: what a year!
 
Yes, we all had many challenges. But we also had some big successes.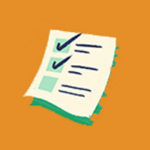 We expanded our partnership with YouthTruth Student Survey, which illustrated how our county's students are affected more deeply than their out-of-county peers by the impacts of distance learning coupled with catastrophic fires experienced over the past several years. The results are so powerful and rich that it is not only informing the crucial need for the kind of engagement and hands-on learning that career technical education provides, but is guiding community-wide discussions and decision-making in areas such as housing, health, family and mental support services.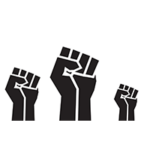 We joined others by standing behind: Black lives matter.And we started on a path to address systemic racism by making meaningful change through understanding and education; in both ourselves and our organization by engaging in honest conversations about race and unconscious bias. We commit in 2021 to continue engaging our staff and board as we strive for greater diversity, equity and inclusion in all layers of our work.

We had so much fun with our first Virtual Girls Tinker Academy. For two weeks last summer, 27 girls explored STEM concepts at home through guided hands-on activities and challenges where they were able to connect, get inspired and build confidence in science and engineering.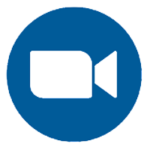 We zoomed, zoomed and zoomed some more. The important work we do to support students did not and cannot stop, and CTE Foundation staff have been working productively from home since March. On the bright side, we now have dozens of career exploration interviews and virtual activities such as tours and live panels on our website. And students are engaging, with over 2,400 views since the summer.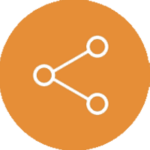 We shared our impact. We released our first annual impact report (2018-2019) which illustrates how our investment model is working and our approach to aligning education with workforce development is leading to transformational learning.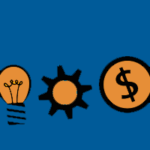 We invested quickly and wisely. In response to teachers telling us what they most needed most, we launched a distance learning grant program to get materials to students in maker, engineering and construction courses. The grant program was further expanded this fall, opening up to include other CTE programs aligned with key local economic sectors and workforce development needs. To date, nearly $40,000 has been granted to 18 local teachers benefitting 1,500 high school students.
Given the accomplishments of 2020, I cannot help but be extremely proud of the innovation and resilience of my staff to meet the needs of students and teachers through a crisis that we never could have predicted. I am grateful for our board and community partners who have cheered us along the way. And I am awed by the empathy, creativity and dedication of our educators persevering through so much that has been unknown, unpredictable and uncertain.
 
I'll share more next month about what I'm looking forward to in 2021. For now, please enjoy a safe holiday season with your family. Thank you for your continued interest and engagement in our mission.

-Kathy Goodacre